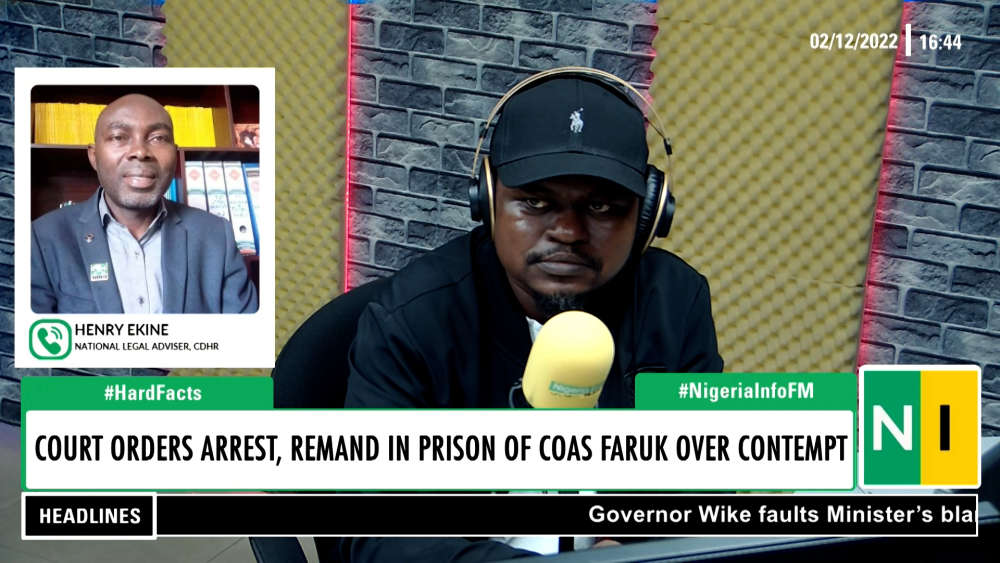 National Legal Adviser, Committee for the Defense of Human Rights, CDHR, Henry Ekine says a court judgment ordering the arrest and remand of Nigeria's Chief of Army Staff, COAS, Farouk Yahaya is a pointer to the fundamental rule of law of equality.
Ekine said this on Nigeria Info's Hard Facts with Dayo Elusakin, while reacting to the level of adherence to the rule of law by the executives.
Speaking further, Ekine also explained the processes for the implementation of court orders.
According to him, an offender is expected to comply with the ruling of a court, and failure to do so, an enforcement process is meant to be initiated. However, the onus lies on the complainant to initiate the enforcement process.
See video: