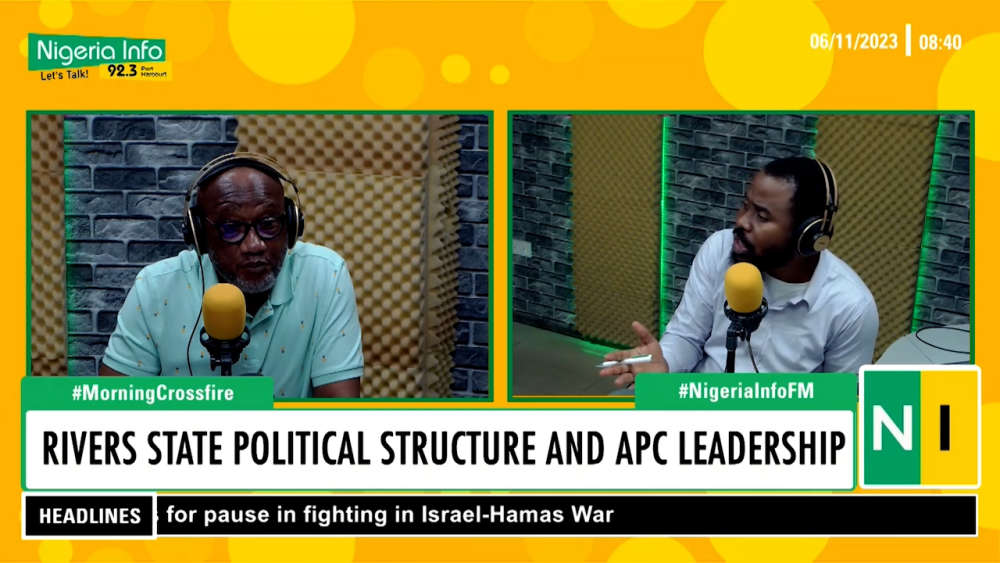 A Chieftain of the All-Progressives Congress, APC in Rivers State, Ezemonye Ezekiel Amadi, has maintained that belonging to one political party and serving in the government of another political party undermines party loyalty.
Mr Amadi said this on Nigeria Info FM while reacting to the seeming disconnect between the leadership of the Rivers APC and the leadership at the national level.
According to Amadi, this is a new model in the Nigerian political system stemming from the 2023 elections.
He believes party members ought to remain loyal to their parties regardless of any disagreement as working with in opposition government amounts to anti-party activity.
Speaking on common appeals for an inclusive government, from a ruling party to an opposition party, Mr. Amadi said a coalition government may not be feasible in Nigeria due to the disparities in party ideologies and manifestos of various political parties in Nigeria.
In his view, this makes it essentially impossible to work with opposition administrations.
Watch here: