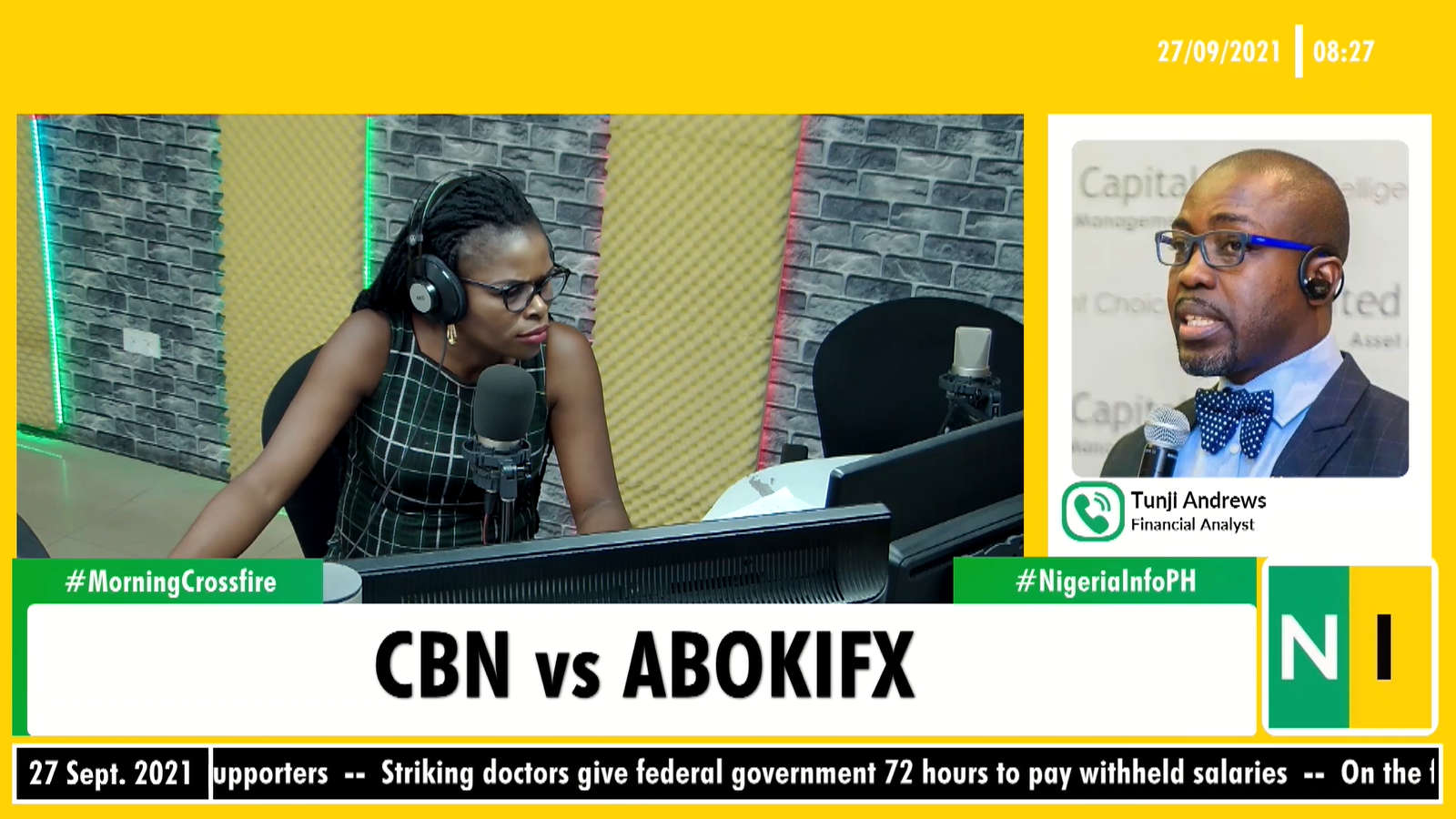 Financial analyst, Tunji Andrews, has advised the Central Bank of Nigeria on how best to tackle the challenges it is facing with the foreign exchange market.
According to him, there are better ways of addressing exchange rates regulation than clamping down on AbokiFX, an online platform that publishes exchange rates.

Mr Andrews who was speaking on Nigeria Info's Morning Crossfire about CBN's policy on foreign exchange and what getting foreign exchange today entails, believes that the apex bank is making AbokiFX popular and "bigger than it is".
Listen to what he had to say below.