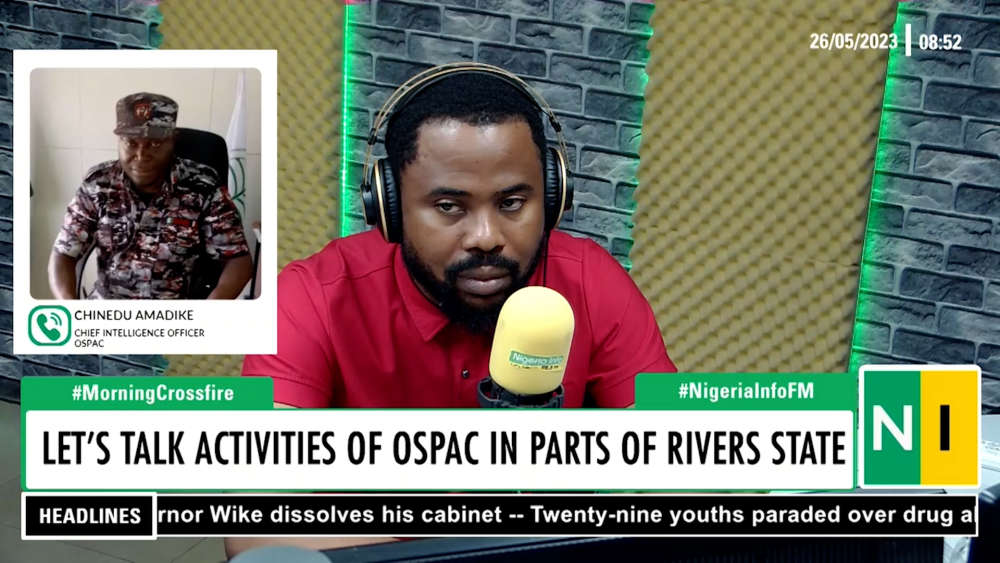 Local vigilante group, ONELGA Security Peace and Advisory Committee, OSPAC, has denied any human rights violation in a recent raid in Ogba Egbema Ndoni Local Government Area.
This comes after the group was accused of torture as a video showing the group parading twenty-nine youths for drug abuse in Omoku community went viral.
Speaking in an interview on Nigeria Info's Morning Crossfire, the Chief Intelligence Officer, OSPAC, Chinedu Amadike said the aim of OSPAC is to ensure a better society by correcting youths in the locality engaged in substance abuse.
Meanwhile, the Public Relations Officer of OSPAC, Ekpo Godknows who called in on the show had a different approach to the accusations. Ekpo, berated human rights lawyer, Henry Ekine for criticising the operations of the group.
Ekine who is also the National Legal Adviser of the Committee for the Defense of human rights, had described the methods of OSPAC as unlawful and a violation of human rights.
The OSPAC PRO also debunked allegations that members of the group are linked to cult activities.
See Video: