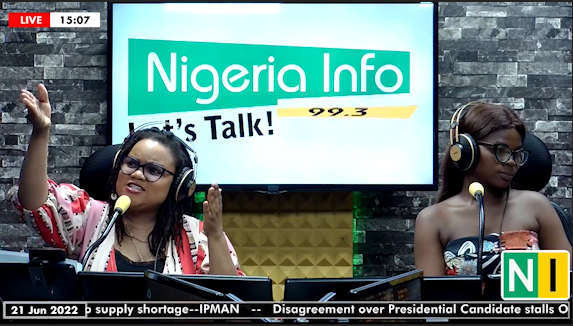 It is no news the level of difficulty Nigerians are dealing with at the moment. 
From the spike in food prices to low purchasing power and the recent scarcity and spike in petrol prices.
It is indeed a puzzle to think of how the average Nigerian gets by daily.
Hard Facts host Sandra Ezekwesili finds it difficult to comprehend how Nigerians continue to survive in this "hard" economic climate.
She lamented the daily decrease in the purchasing power of Nigerians since getting daily supplies becomes an issue.
'Considering Nigeria is largely dependent on generators due to poorly distributed power, money spent on fuel could otherwise be used to buy food,' she said.
A recent report by the World Bank predicted more hardships for Nigerians and other Sub-Saharan countries.
The World Bank reports that growth has slowed because domestic price pressures, partly caused by supply disruptions due to the Ukraine war, are reducing food affordability and spike in petrol prices.