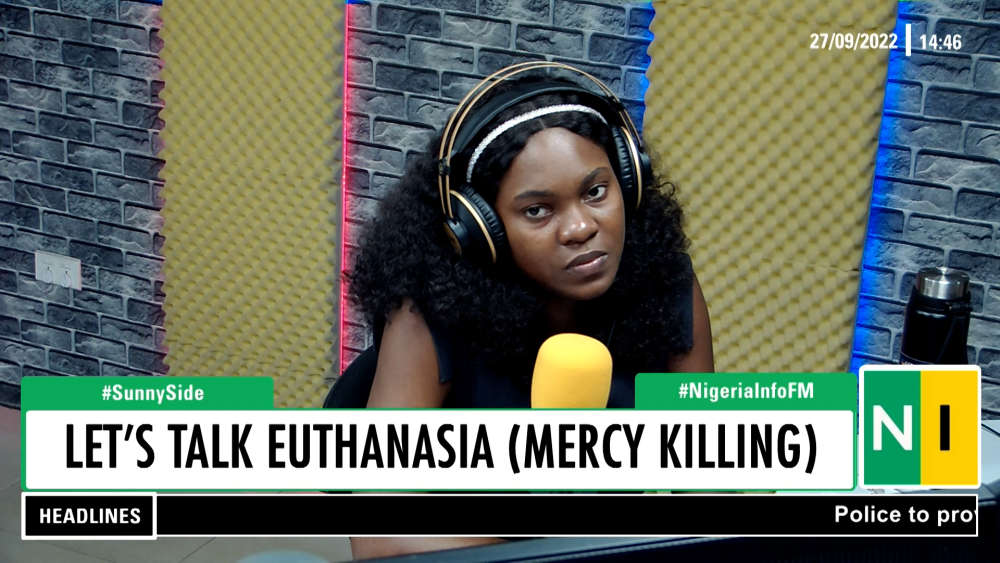 A caller tells Denise Dennis Worlu on Nigerian Info's Sunnyside that God disapproves of euthanasia also known as mercy killing.
He narrates a personal experience of his 4-year-old daughter who has been sick since she was 2 months and had to undergo several surgeries till she died.
According to him, his family kept on seeking medical help even when it was obvious the child will not survive.
He said the only reason his family did not consent to euthanasia was that biblically, God frowns against taking the life of another.
See video: