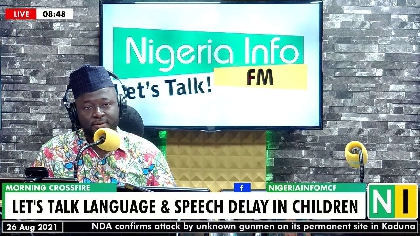 Head, Speech Pathology and Special Education department, Federal Neuro-psychiatric Hospital Yaba, Temitope  Amodu has mentioned hearing problems, amongst others as one of the causes of delay in language and speech amongst children.
Amodu made this revelation in an interview with Sheriff Quadry, Wednesday, on the programme, Morning Crossfire.
She also discussed signs and possible solutions for a child having problems with language and speech.
Watch below>>>>