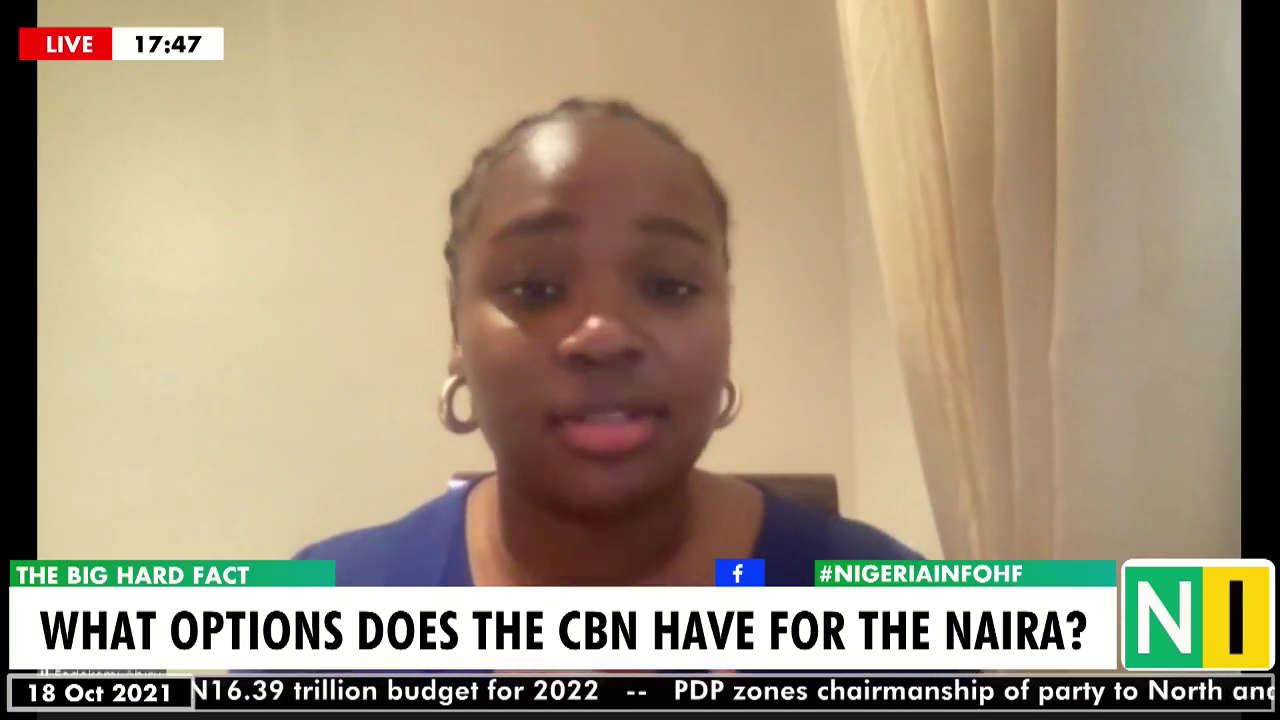 A fixed exchange rate regime where the Central Bank of Nigeria (CBN) controls the supply of foreign currency in the market is needed in a commodity-exporting country like Nigeria.
That is the position of Editor-In-Chief at Stears Business, Fadekemi Abiru, while speaking on Nigeria Info's Hard Facts.
She says the constant fluctuation of the exchange rate makes it difficult for individuals and businesses to plan
Click to watch the full video.