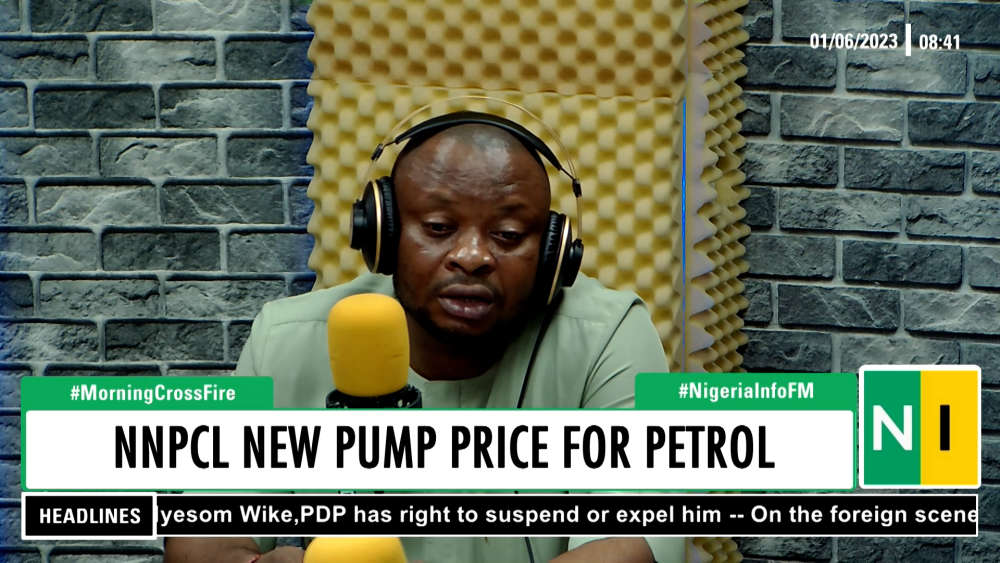 President Bola Tinubu's comment during his inauguration, stating his administration's intention to discontinue subsidy for petroleum products, has left many Nigerians unsettled.
This led to a scarcity of petrol across the nation, long queues at filling stations, and an official adjustment in the pump price of petrol by the Nigeria National Petroleum Company Limited, NNPCL.
Critics argue that fixing the nation's moribund refineries will address the impact of subsidy removal on citizens.
Meanwhile, the Petroleum and Natural Gas Senior Staff Association of Nigeria, PENGASSAN, a major stakeholder in Nigeria's oil industry, has expressed disapproval of the President's comment due to the non-functionality of the nation's refineries.
Goerge Nwoko, the Port Harcourt Zonal Chairman of PENGASSAN said the refineries could have been significantly improved before now, had the government involved the association in the maintenance process.
Nwoko who made the comment on Nigeria Info's Morning Crossfire, called for a reversal of the new pump price from 511 naira to the old price, 210 naira, stating that subsidy was provided for in the 2023 budget till the end of June 2023.
He also affirmed the availability of petrol in the country but attributed the current scarcity to President Tinubu's comment on subsidy removal. Nwoko disclosed that PENGASSAN was not consulted before the new pump price was fixed by the NNPCL.
Speaking further about the association's plan to reach a decision on the current development, the Port Harcourt Zonal Chairman, PENGASSAN said negotiations are ongoing with the government.
See video: