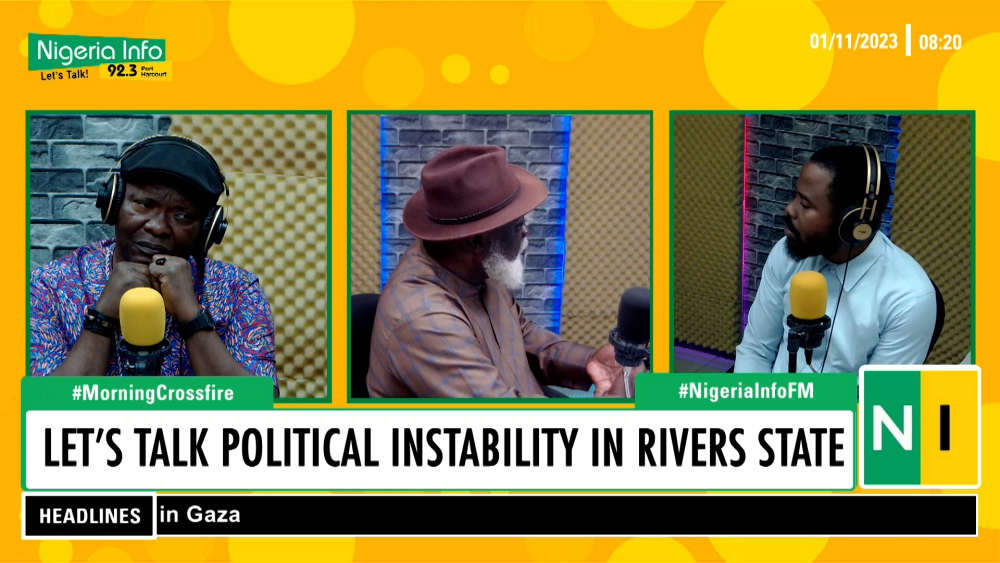 Elder statesman and former spokesman of Pan Niger Delta Forum, PANDEF, Anabs Sara-Igbe, has accused the Minister of the Federal Capital Territory, FCT, Nyesom Wike of being behind the impeachment notice against the sitting governor of Rivers State, Siminalayi Fubara.
Chief Sara-Igbe's reaction followed the Minister's statement that the political crisis in the state is solely a political affair and should not be given any ethnic colouration.
The FCT Minister, who is the former governor of Rivers State, is suspected of having instigated the crisis after the State House of Assembly Complex got burnt overnight in an alleged attempt to halt the governor's impeachment.
Majority Leader of the House, Edison Ehie was also removed for allegedly obstructing the impeachment plot of Governor Fubara by then Speaker of the House, Martins Amaewhule, however, in a surprising turn of events, he was elected as the Speaker of the House a few hours later.
Chief Sara-Igbe who spoke on Nigeria Info's Morning Crossfire, stated that any attack on the state governor is no longer a party matter but a state affair and an attack on the people,
"Party ends after the election". He noted.
Speaking further, Sara-Igbe alleged that Governor Fubara is being enslaved and subjected to threats, undue pressure, insults, and mistreatment by the FCT Minister.
He accused Mr. Wike of restricting the Rivers State governor from appointing key officers into the government, awarding contracts, or accessing the state account.
Chief Sara-Igbe added that Governor Fubara had wanted to resign earlier due to the situation but some elders of the state prevailed.

Watch here: