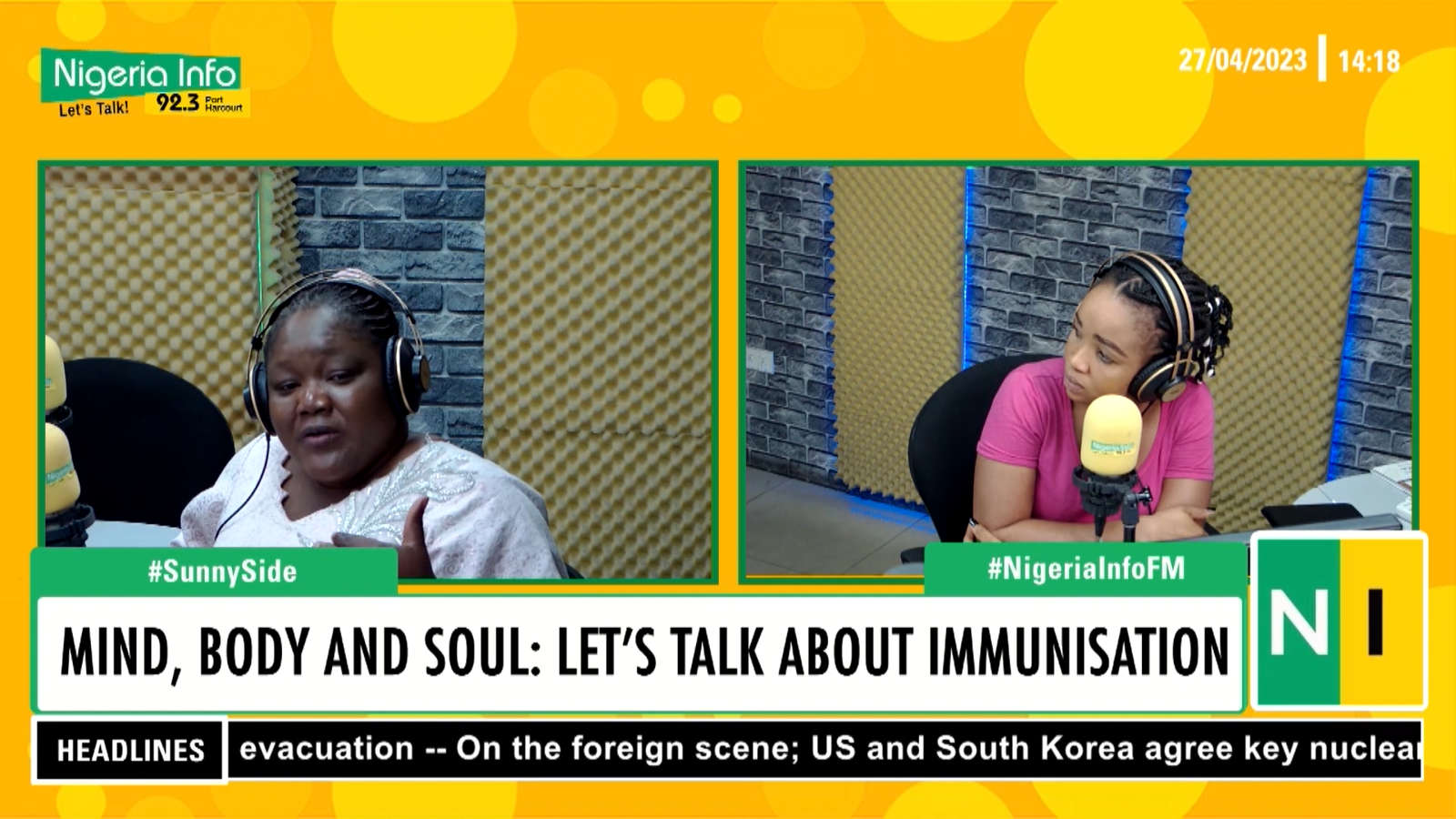 Child immunisation is one of the most cost-effective public health interventions that can help to reduce the incidence and mortality of vaccine-preventable diseases in Nigeria.
This is according to Dr. Modupe Oyadotun, a public health physician, who was speaking on the sidelines of World Immunisation Week. The health expert who was a guest on Nigeria Info's health programme – Mind, Body, and Soul, said in Nigeria, despite its availability, a significant number of children still do not receive their recommended vaccines.
Dr. Oyadotun cited one of the major factors hindering child immunisation in Nigeria as ignorance. She noted that many parents do not understand the importance of immunisation, and as a result, they do not take their children for vaccination.
"With vaccine, one, it saves cost…due to ignorance they don't understand this," she explained.
She added that this lack of awareness is often compounded by myths and misconceptions about vaccines, which are propagated. For instance, some people believe that vaccines can cause imbecility or that they are harmful.
The public health physician went further to list some vaccines that are available for every child in Nigeria.
As you may know, World Immunization Week is marked in the last week of April yearly, beginning from the 24th to the 30th of April. The theme for 2023 is 'The Big Catch-Up'.
See the video below for more: