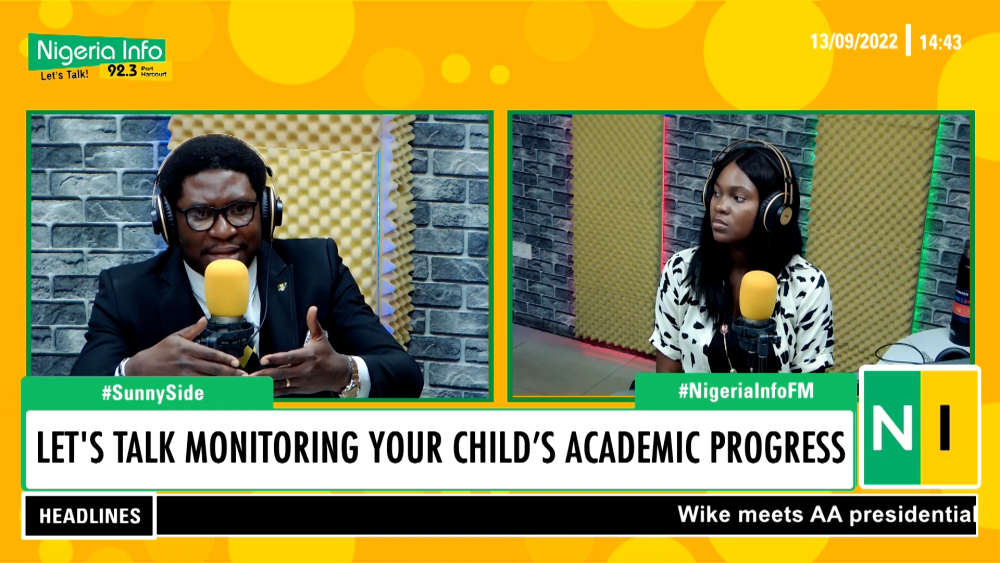 Following the commencement of a new academic session for primary and secondary schools in Nigeria, Educator and National Transformation Agent, Sir Ikechi A. Nwogu, has emphasised the importance for parents to monitor their children's academic performance.
Nwogu made the call on Nigeria Info's Sunnyside where he noted that parents should have result-oriented expectations and objectives that align with their financial investment in their child's education.
He stressed the need for parents to assess their children's academic progress so as to guide them based on these expectations.
Responding to the question of whose responsibility it is to ensure the overall academic wellbeing of the child, Nwogu said teamwork comprising the child, parents, teachers, government and the environment should perfectly blend to achieve a common goal.
He explains further using an illustration of a 'seven-star child'.
See video: