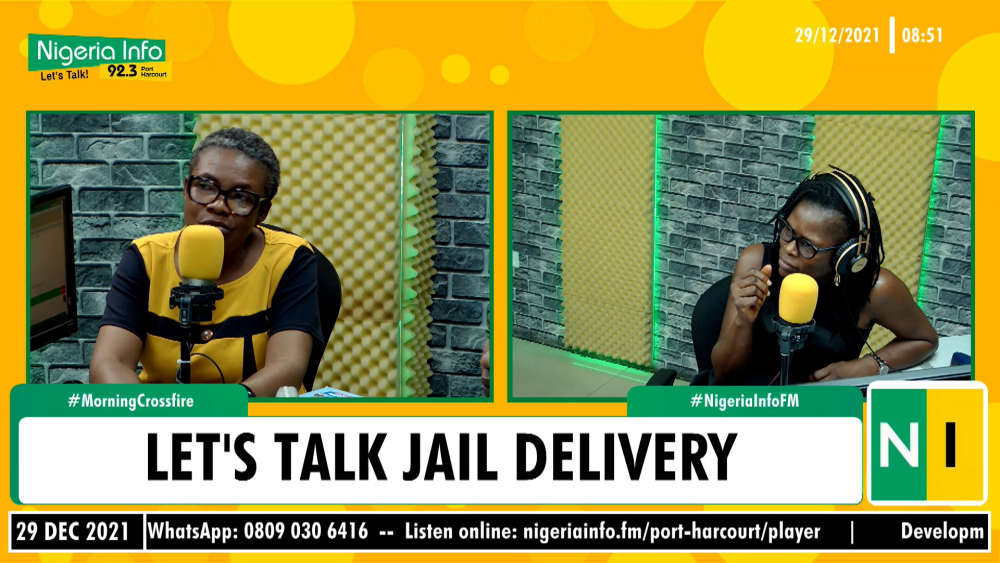 "They said he stole plantain… the charge they gave him is armed robbery, and it was not even him, it was his brother but when he got to the police station to find out what happened to his brother, he was included in the charge and they were brought to the correctional centre"
The Assistant Secretary of the Legal Care Advocacy Foundation, Boma F. Johnwilliams, tells Enoh Ogbevire on the Morning Crossfire of a young man who benefitted from the recent Goal Delivery exercise at the Port Harcourt Maximum Security Custodial Centre.

She says the inmate alleged that he and his late brother who died in custody and was buried at the Port Harcourt cemetery were arrested because of plantain.

She also adds that from the records, he spent seven years in the Port Harcourt correctional centre.

Watch here: