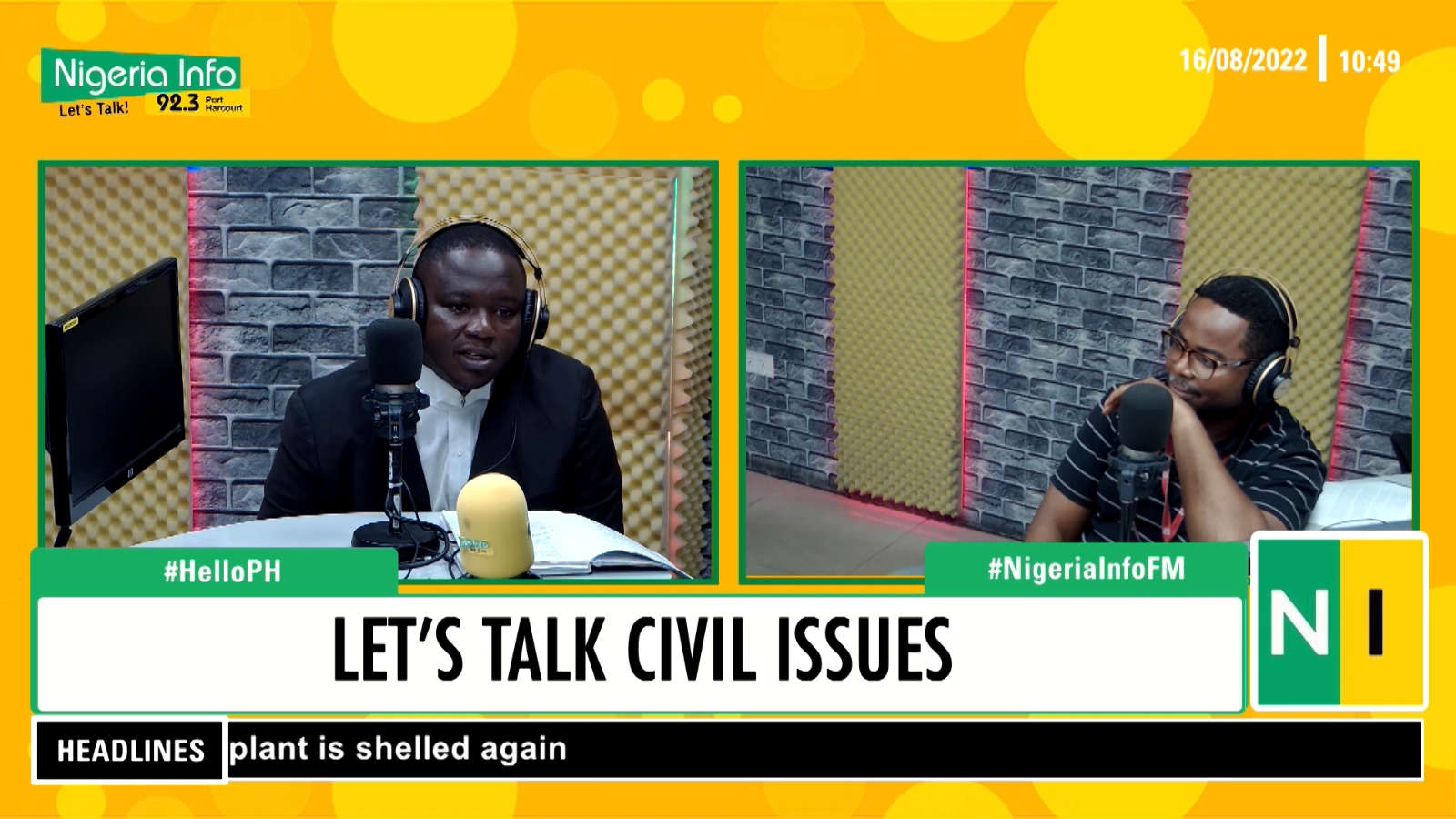 How to 'quickly' recover debts in Nigeria
A lawyer, Jubilee Nwokoro has restated that it is "entirely illegal" for the Police to arrest anyone over civil matters such as debt recovery squabbles.
Barrister Nwokoro said this on Nigeria Info's Hello Port Harcourt with Jude Omamegbe, while answering questions about the kind of cases that should be reported to the Police.
"The Police is not a debt recovery agency", he stressed.
He also revealed that there are other processes through which debts and loans can be recovered swiftly. One of such processes is approaching a 'Small Claims Courts'.
Barrister Nwokoro further suggests obtaining a written agreement that permits a withdrawal from the debtor's account.
Watch his submissions in the video below >>