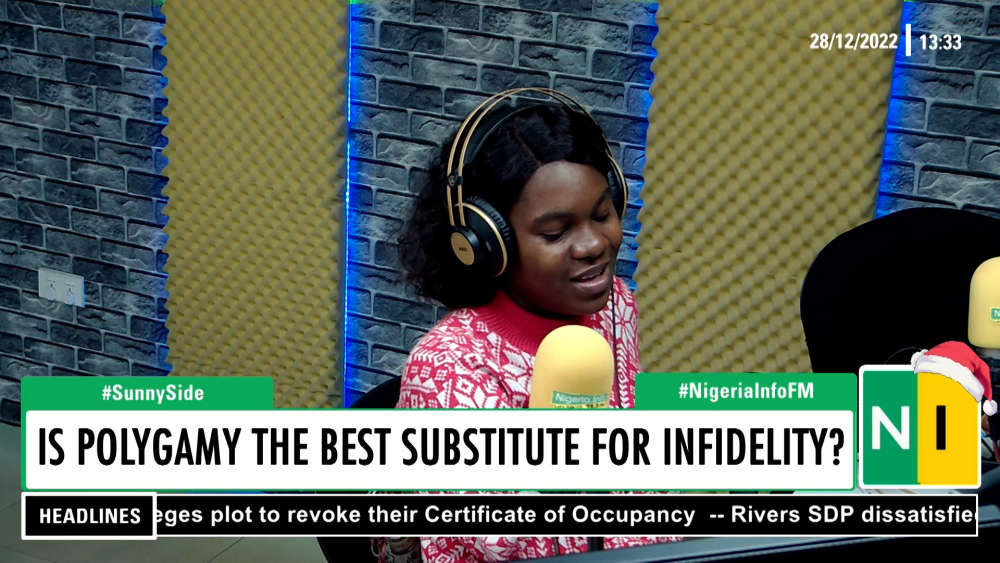 A more recent conversation for most Nigerians has been about building successful relationships. This is hinged on a seeming increase in divorce cases; with some couples citing infidelity as the reason for their separation.
In an attempt to unravel the causal factors as well as possible solutions, Nigeria Info's Sunnyside anchor, Denise Dennis got callers to share their thoughts on 'polygamy' as an option for curbing infidelity in most relationships.
A caller who claims to be a staunch supporter of polygamy tells Denise that monogamy is a system that's not suitable for Africans. He added that the only reason he has not gone into polygamy is that he has a side chic.
He defends his stance on keeping a romantic relationship with more than one woman saying he is a traditionalist and his father was a polygamist.
See video: