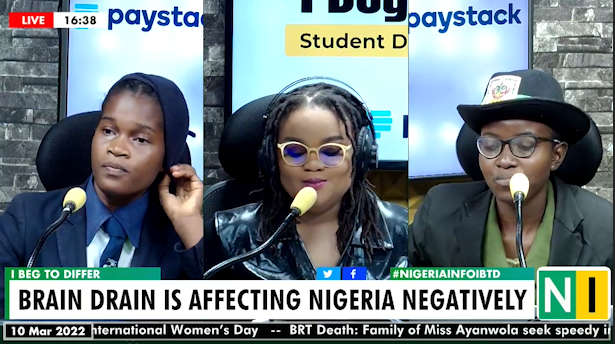 16-year-old Oye Titioluwa secured the final quarterfinal spot at the ongoing I Beg To Differ student debate tournament.
Titioluwa squared up against 15-year-old Moyosore Okunowo to debate the topic: Brain drain is affecting Nigeria negatively.
In her argument, Titioluwa supported the motion by insisting that human capital, which is an essential part of a nation's development, is lost because of the steady migration of Nigerians out of the country.
On her part, 15-year-old Moyosore Okunowo, insists that brain drain has reduced the level of unemployment in the country because, as Nigerians migrate abroad, they leave vacancies for individuals to occupy.
The contest went into a tie-breaker round during which both candidates switched sides in their argument.
16-year-old Titioluwa won the tie-breaker round and advanced to the quarterfinal.