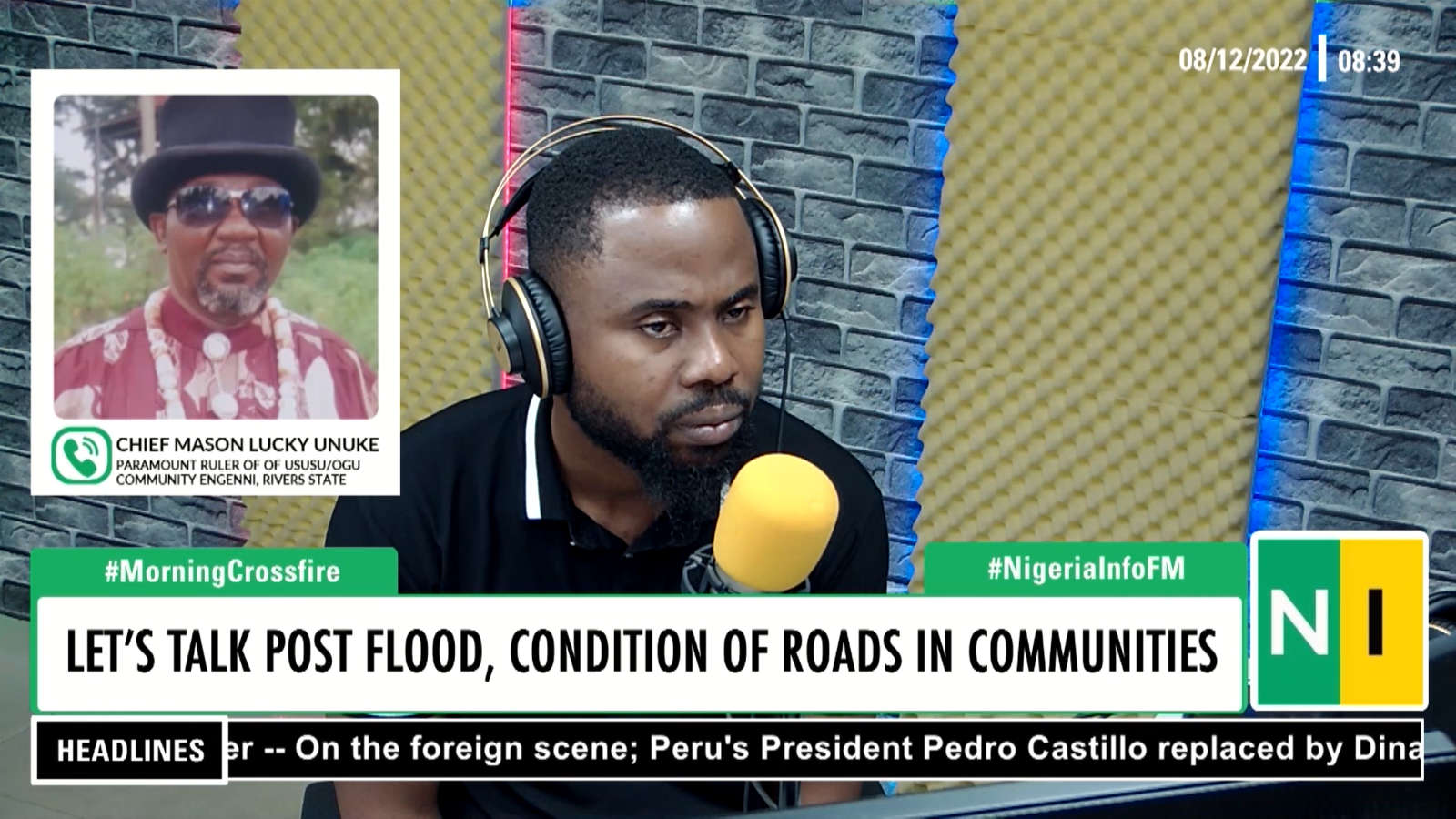 The 2022 floods that hit several states in the country have left devastating impacts on some affected communities in Rivers State. 
Such include Engenni communities like Ususu, Ogu, and Joinkrama. The Paramount ruler of these flood-impacted communities, Chief Mason Unuke, told Ifiemi Andrew on Nigeria Info's Morning Crossfire that erosion caused by the flood has cut off the road from Akinima to Joinkrama.
He said the local government chairman created a bypass for commuters but it does not suffice because heavy-duty vehicles are unable to ply the route. He also said the impact of the flood was beyond their expectation.
"Where people packed their things above the floods of 2012, the (2022) flood went higher than 2012 and everything was covered by the flood," he revealed.
He further shared with Ifiemi the outrageous number of palliatives the communities received during and after the #2022Floods.
"The problem there is that government has not helped us enough. Some of the palliatives sent to us, 4 tubers of yam for the whole community," he said.
He however requested that the communities be aided with cassava stems, plantain, and banana suckers for replanting, adding that they are in dire need of medical attention as the rivers in the communities serve as their source of drinking water.
Watch details in the video: