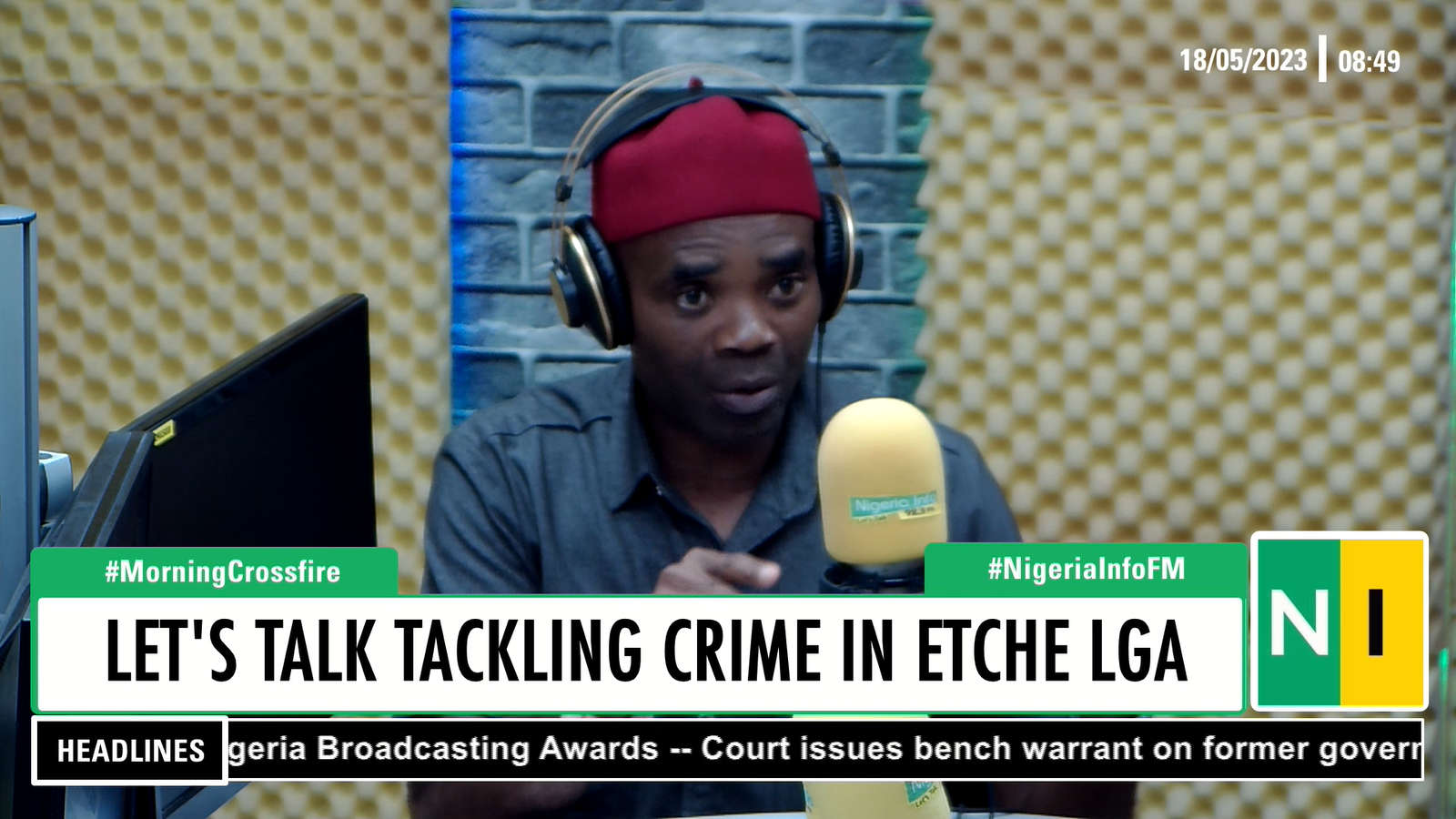 A traditional leader from Etche Community, Chief Loveday Okere has dismissed reports of rising insecurity in Etche Local Government Area.
Speaking on Nigeria Info's Morning Crossfire, Chief Okere described the reports as a "hype to de-market the local government", stating that crime is a common challenge that needs the intervention of the state government.
He explained that the crimes and kidnappings reported in the local government are being carried out in the underdeveloped areas of the Igbo-Etche community. Chief Okere revealed this particular area was acquired by former Governor, Peter Odili's administration for an estate housing project.
According to him, the lack of development in this area has created a conducive environment for criminals to carry out criminal activities.
Chief Okere also said those perpetrating the acts are non-indigenes of the communities, as the crime hotspot is a boundary area between Etche and other neighbouring communities.
He called on the state government to ensure the development of these areas in the local government in order to curb widespread crime in the area.
See video: