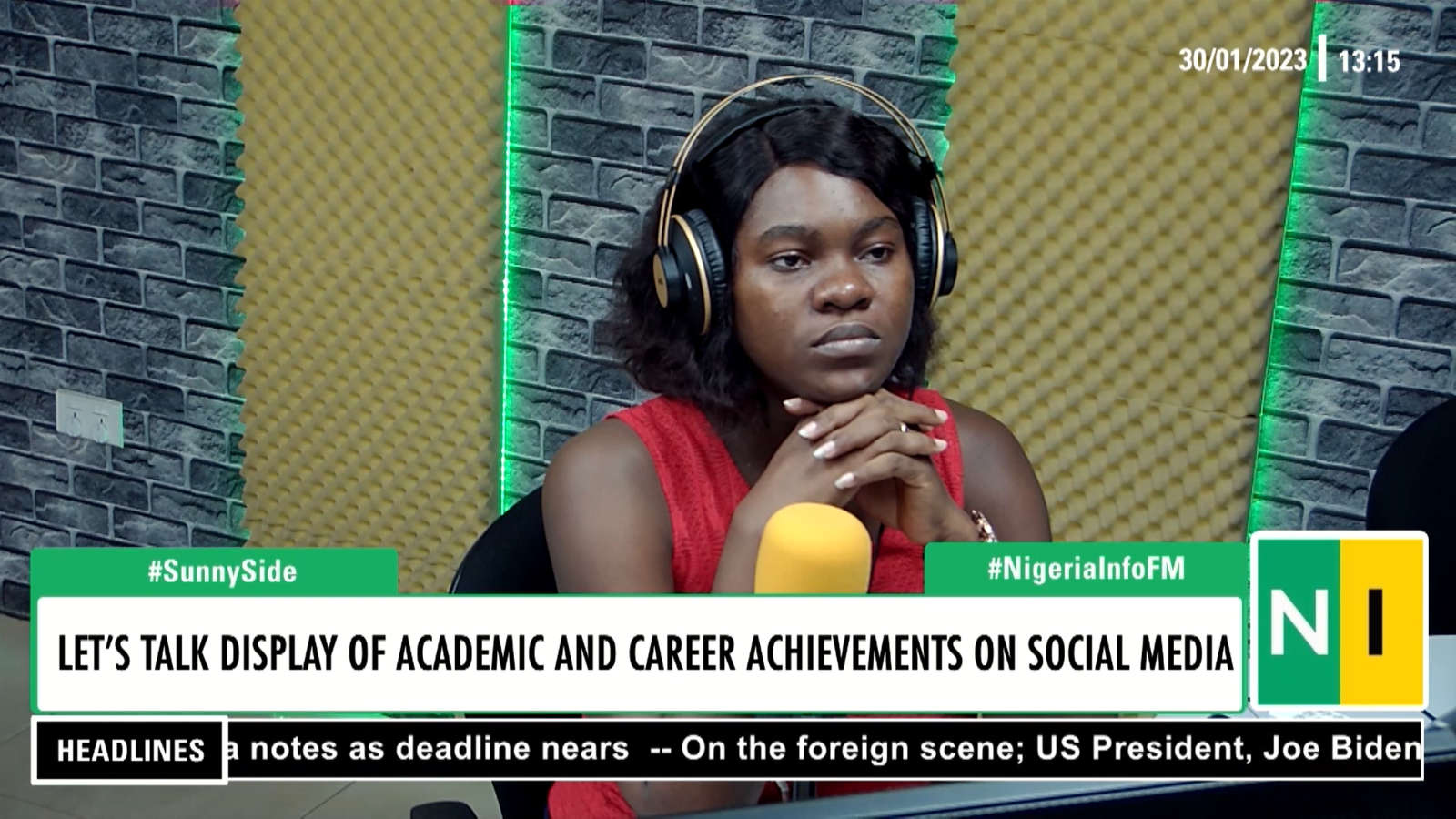 Imagine seeing people's academic and career achievements displayed every time you open social media.
Would you feel persons on your timeline are showing off? Would you feel motivated, or would you feel pissed? These were the questions Denise Dennis-Worlu posed on Nigeria Info's Sunny Side, eliciting various callers' reactions.
One caller said he does not see such displays as a means to show off but to motivate others.
Another caller was of the opinion that Nigerians have a general 'I pass my neighbour' mentality and would seize any opportunity to show off.
Also, another caller said some posts on social media reek of pride, but others are mere advertisements.
Watch the video for more: