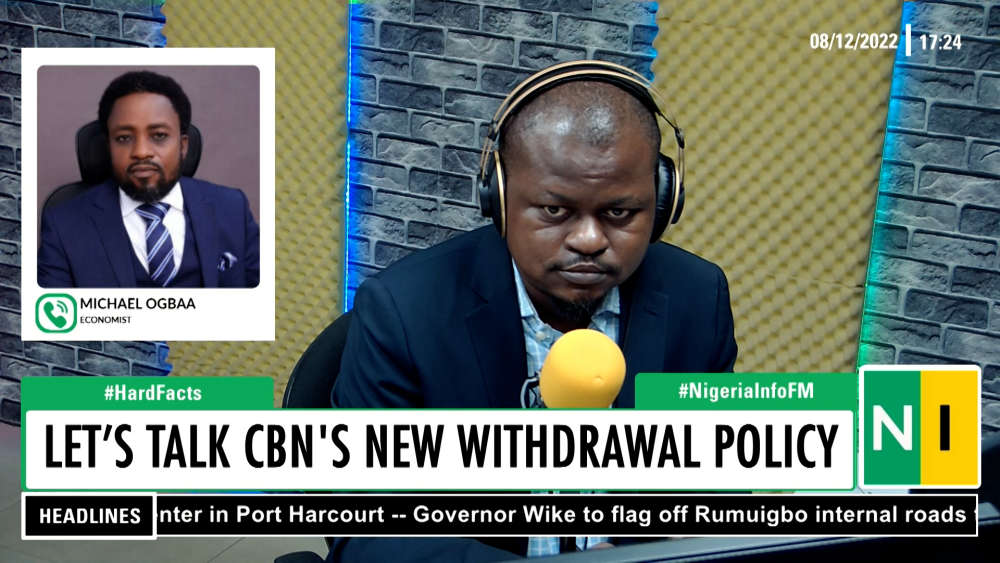 An Economist, Michael Ogbaa claims the World bank and the International Monetary Fund, IMF is instrumental to the new cash policy launched by the Central Bank of Nigeria, CBN.
Speaking as a guest on Nigeria Info's Hard Facts, Ogbaa commended the CBN's plan to digitise the economy but fears those in the informal sector may not benefit much from this policy.
Ogbaa also said the new withdrawal policy will not curb the current inflation in the country.
He explains why in this video: