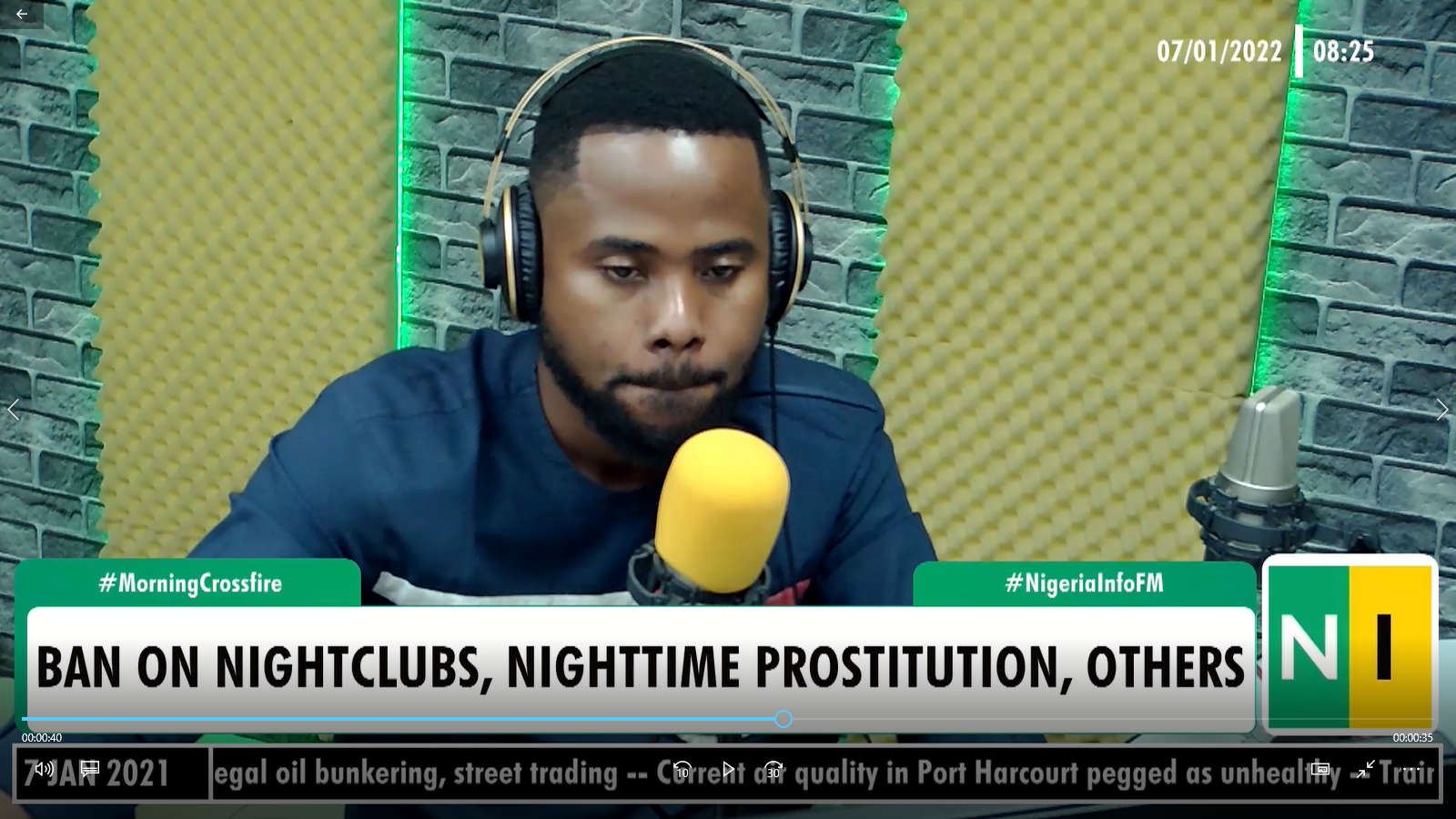 The New Year broadcast of the Rivers State government which announced the ban on nightclub activities, night-time trading, and street prostitution around Abacha Road has continued to generate reactions.
A legal practitioner in Port Harcourt, Emmanuel John, has described the state government's decision as "hasty" and one that will negatively affect the plans such businesses have made for the new year.

Mr John was speaking to Andrew Ifiemi on Nigeria Info's Morning Crossfire about the legality of the ban and if it will really help the moral development of children in the state.

Mr John believes the government should have met with stakeholders and owners of such businesses before the ban.

Watch what he had to say here: