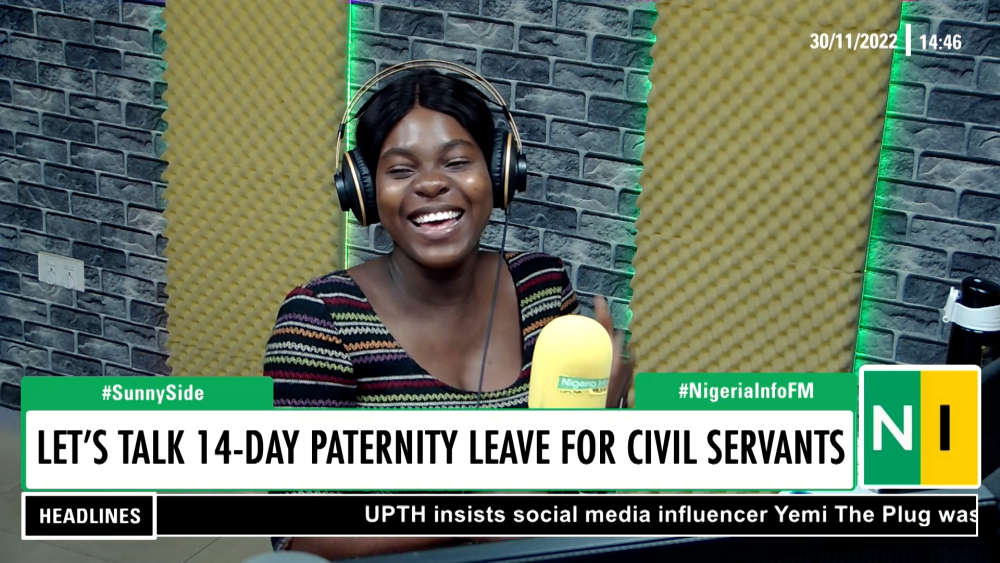 The Federal government on Monday announced approval for the commencement of fourteen days of paternity leave for federal civil servants to allow them to bond with their newborns.
This announcement seems not to go well with a caller on the Sunnyside, who believes the leave should be for three months as approved for female federal civil servants instead of fourteen days.
''What is good for the goose is good for the gander" he tells Denise Dennis Worlu, noting that the energy men use during copulation needs more time to be replenished.
See video: