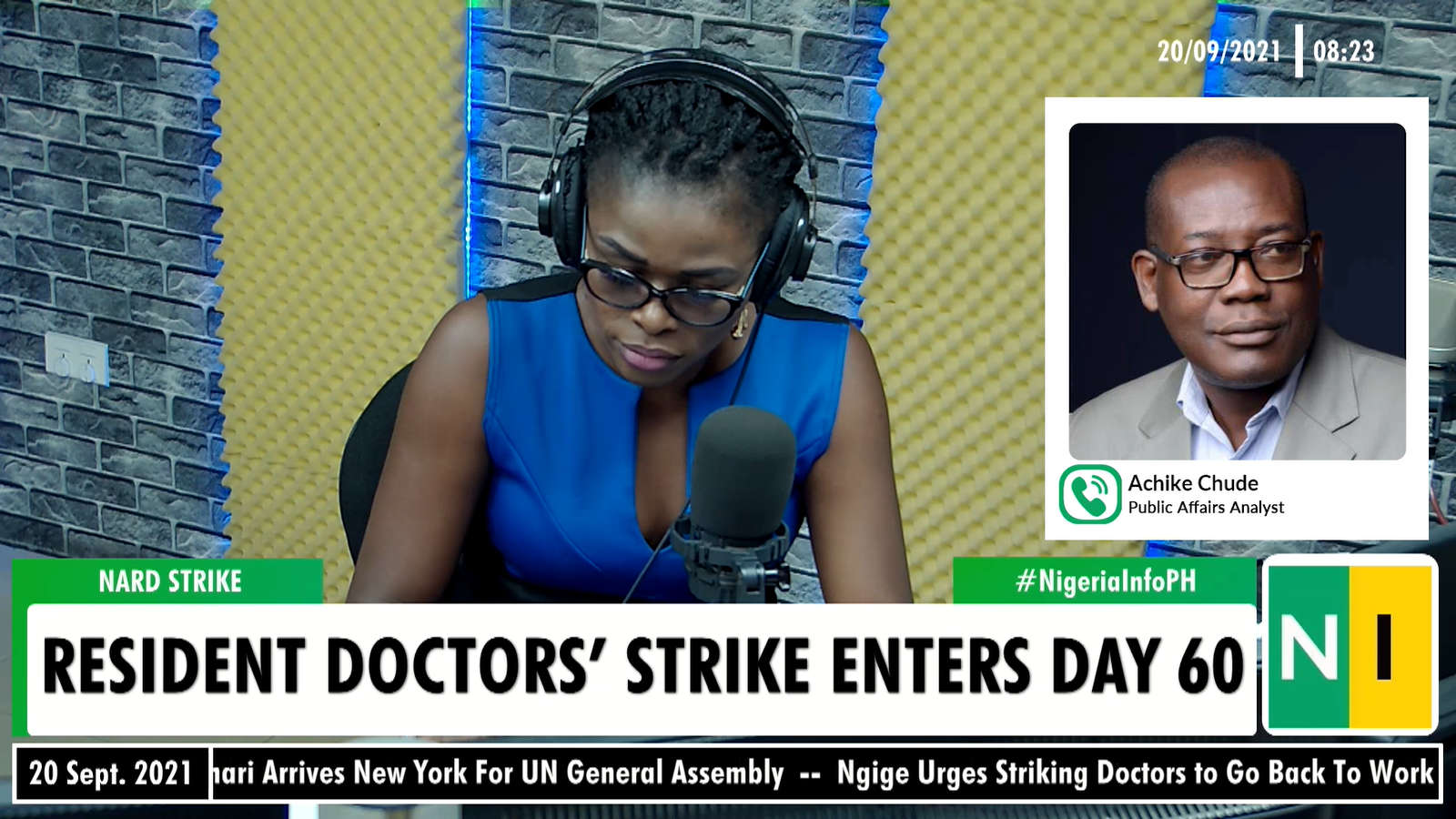 Public affairs analyst, Achike Chude, says the Nigerian government has allowed the resident doctors' strike to linger because the government does not see the health of Nigerians as a priority.
Mr Chude stated this in an interview with Enoh Ogbevire on Nigeria Info's Morning Crossfire on Monday. He said the National Association of Resident Doctors' strike which has lasted for 60 days, is not in the country's best interest, because more people will lose their lives and more doctors will leave the country. This, he described as an emergency, which he says is not being treated as such.

According to Mr Chude, there are over 5000 Nigerian doctors in a US state, a figure he says is more than the number of doctors in public hospitals in Lagos.

What the interview here >>>