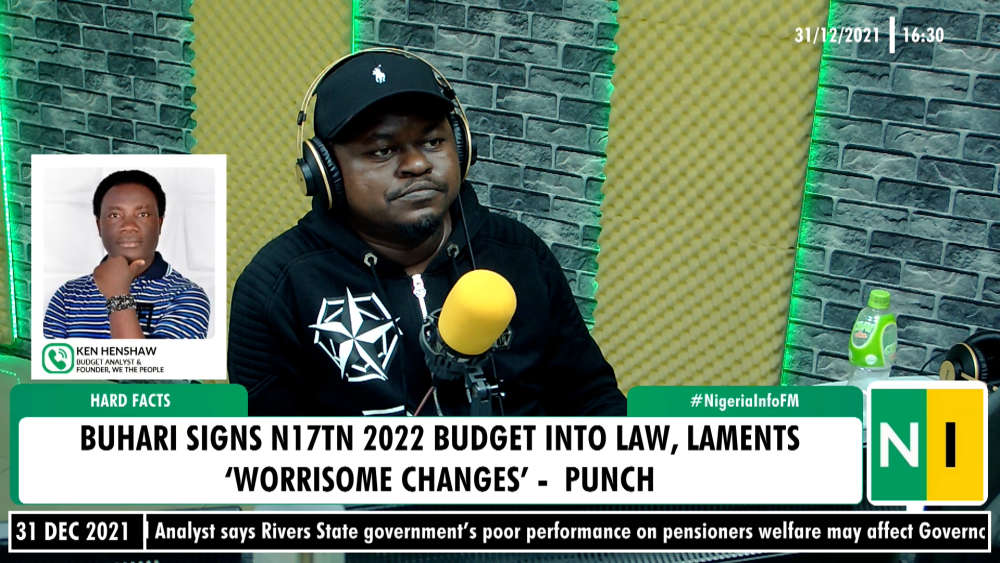 Budget analyst, Ken Henshaw, says it is disturbing that new projects were "illicitly" inserted into the 2022 budget.
Mr Henshaw who was a guest on Nigeria Info's Hard Facts with Dayo Elusakin was sharing his thoughts on the recently signed N17tn 2022 budget which the President says had 'worrisome changes'.
Mr Henshaw expressed disappointment with the "discrepancy" in the budget, noting that the National Assembly and the Executive are expected to enjoy a harmonious relationship as a majority of the National Assembly members are members of the President's political party.
He also said a majority of the 1500 new projects added to the 2022 budget were added to benefit particular members of the National Assembly.
Watch here: