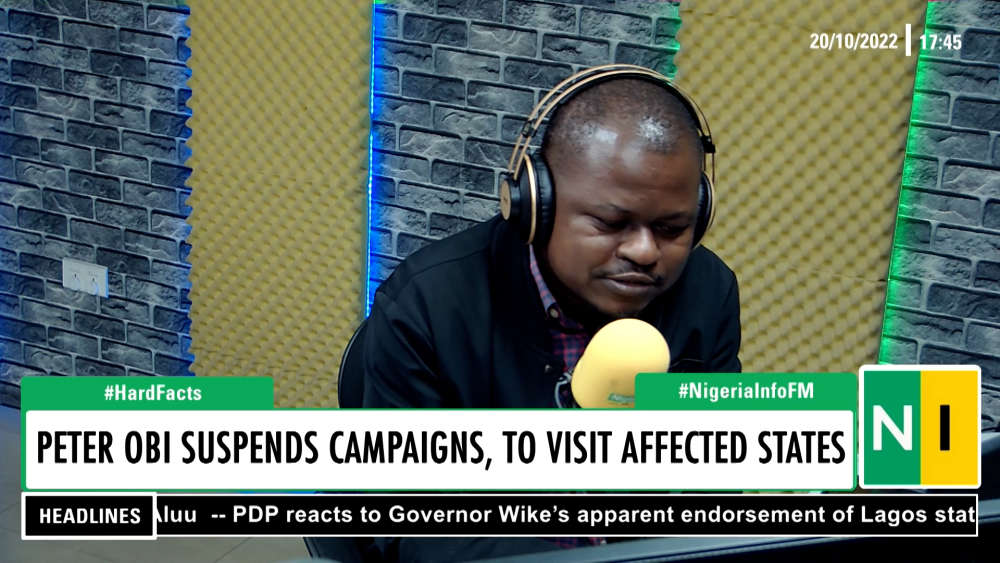 A caller on Nigeria Info's Hard Facts says Labour Party Presidential candidate, Peter Obi's call to other presidential candidates to halt campaigns for the 2023 general elections and support flood victims is 'hypocritical'.
He believes Obi should quietly offer assistance to flood victims and not beckon others to join him.
"We are in a political season…" he adds, suggesting Obi's call could have a political undertone.
See video: