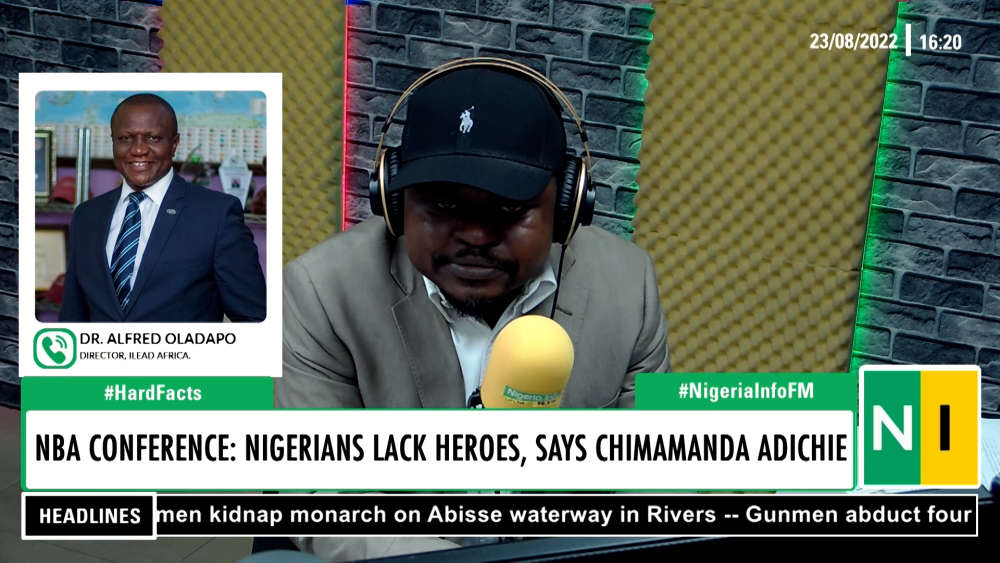 The place of leadership in Nigeria's political space as the forthcoming elections approach has again been brought to the fore.
Award-winning Nigerian Writer, Chimamanda Ngozi Adichie who was the keynote speaker at the 2022 Annual General Meeting of the Nigerian Bar Association, NBA, had raised concerns about a leadership deficit in Nigeria.
She argues that the country is 'starved of heroes' leaving the young ones hungry for figures to look up to.
Is Nigeria lacking leaders and heroes?... Director ILead Africa, Dr Alfred Oladapo lent his voice to the conversation on Nigeria Info's Hard Facts.
According to Dr Oladapo, leadership transcends mere occupying of a position. He explained that positions don't make leaders but rather leaders give meaning to positions. Dr Oladapo noted that the leadership vacuum in Nigeria will continue until individuals understand that occupying positions is a responsibility to the people.
The ILead Africa Director also added that the Nigerian mindset of attaching wisdom to the older generation is another bane to achieving a good leadership system in Nigeria. A mindset he believes led to the introduction of the 'Not Too Young To Run Bill'.
"It should rather be not too young to lead because running does not guarantee leadership," He said.
Speaking further on what qualifies one for leadership, Dr Oladapo stressed that leadership should be based on successful self-leadership and competence.

He shares more in this video: