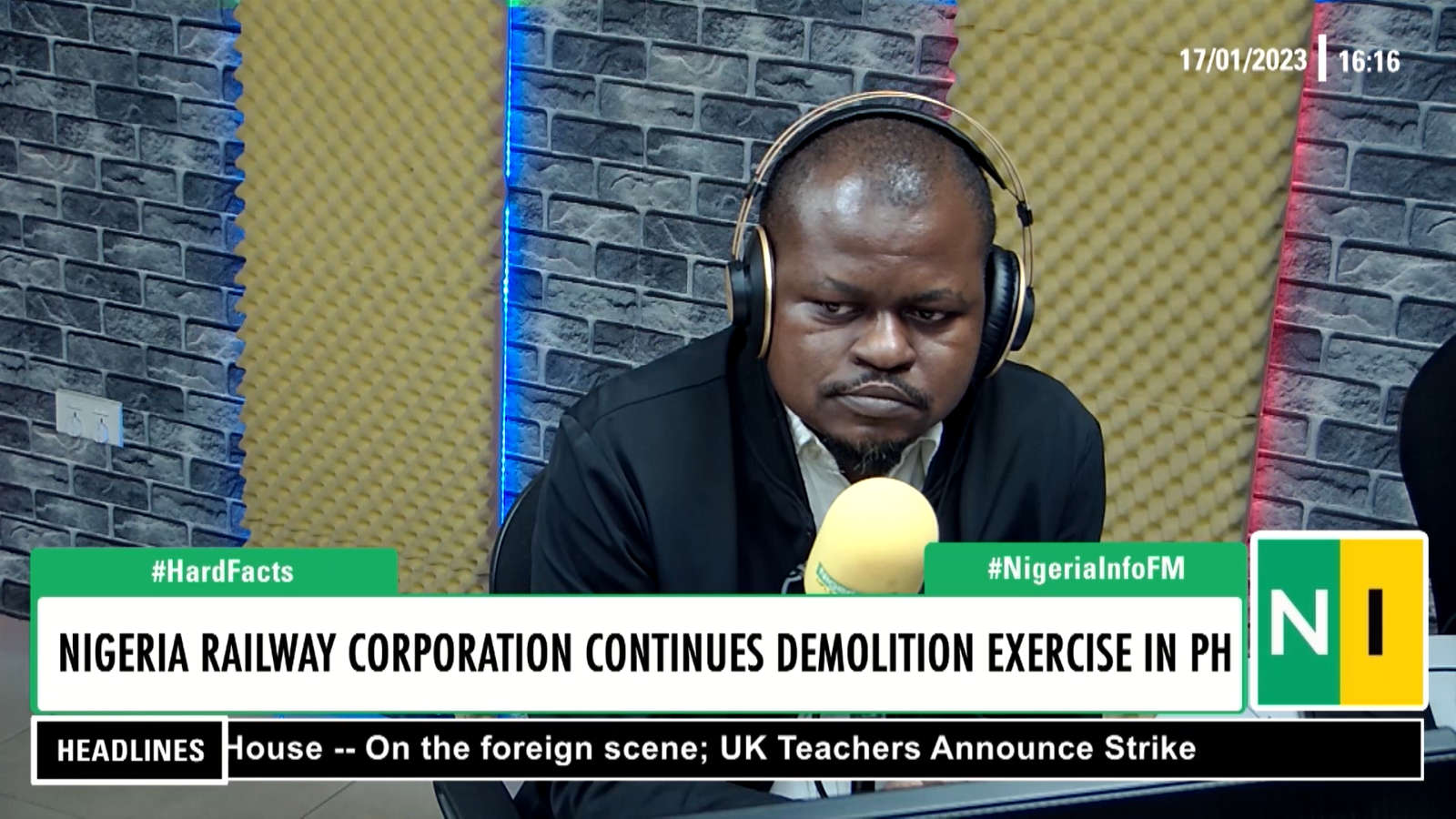 The Public Relations Officer of the Eastern District of the Nigeria Railway Corporation, NRC, Dr. Onyedikachi Onovo, has said adequate notice was given to occupants of demolished properties in parts of Port Harcourt.
The NRC had embarked on a demolition exercise at the Old Port Harcourt Township in Rivers State, to allow for the construction of the Port Harcourt-Maiduguri rail line. However, some affected residents of the area claim they were not given enough notice to evacuate their property, which they say they did not occupy illegally.
PRO of NRC's Eastern District told Dayo Elusakin on Nigeria Info's Hard Facts that occupants of properties in the area were properly informed ahead of the demolition.
"Notices were given over a year ago," he revealed.
Dr. Onovo also explained that the railway track was in place before people began building in the area, stating that the railway right-of-way which is "15 metres from the centre of the track should be free."
Dayo also asked callers if they think citizens' inconveniences should be a hindrance to development.
Thankgod who called in from UniPort was of the opinion that the demolition should not hinder development, and those who have built where they should not build do not "deserve any compensation whatsoever" to serve as a deterrent to others.
Another caller, Perez, believes some Nigerians are ignorant of the measurement that determines the railway right-of-way.
"So many people don't know the difference between feet and metres," he claimed.
Watch here: