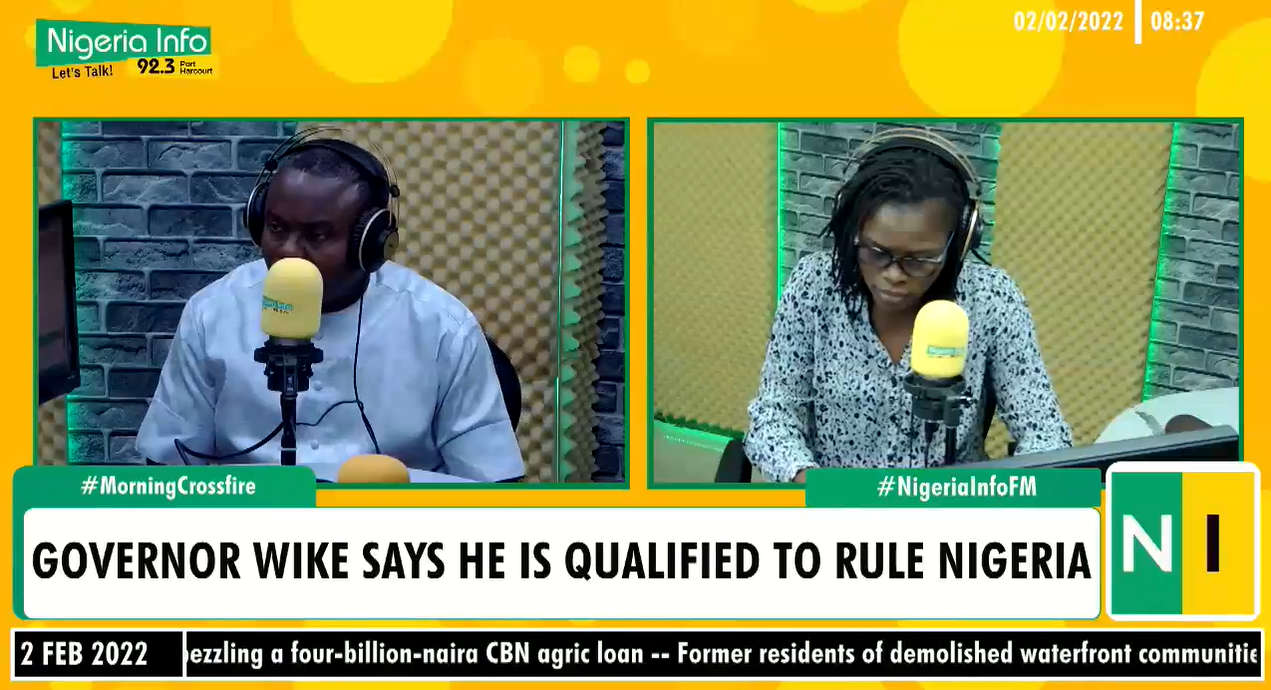 As the 2023 general elections draw closer, conversations surrounding the emergence of ideal candidates to occupy different political offices across the country have become more frequent.
Earlier this week, there were indications that former Vice President Atiku Abubakar may have picked the Rivers State Governor, Nyesom Wike, as his running mate, claims that the Rivers State Governor has disputed. In a recent television interview, the Governor also said he has all it takes to run for President.

This formed the conversation on the Morning Crossfire, where Enoh Ogbevire had the former PDP Spokesperson, Darlington Orji, respond to callers who were revealing why they will support or reject Governor Wike if he decides to run for President.

A caller said the State Governor is yet to fulfil promises made to employ youths in the state.

Reacting to this, Mr Orji explained that there have been recruitment exercises in the state, and added that the state government should build more flyovers if need be.

Watch his explanation here: