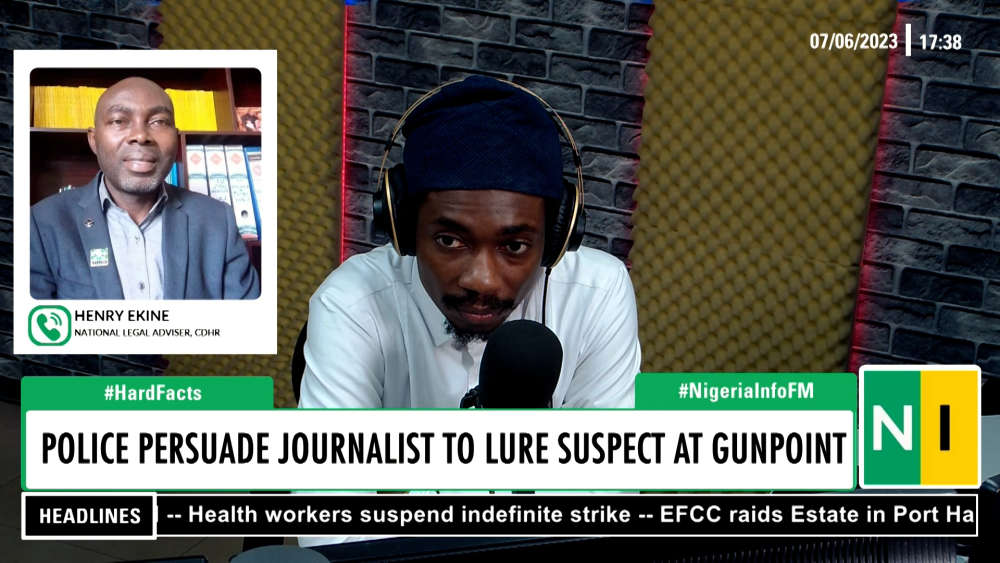 Nigerians have a right to refuse to assist the police in arresting an individual, but only if they have justifiable grounds to do so.
Human rights lawyer, Henry Ekine, stated this on Nigeria Info's Hard Facts with Kalada Batubo, while responding to reports about a journalist who alleged that his life is at risk after Police operatives allegedly used him to arrest someone.
While it is generally expected for citizens to cooperate with law enforcement agencies, Ekine emphasised that there are legitimate grounds on which individuals can refuse to assist the police. But he said it is important to note that outright refusal without justifiable reasons is considered an offence.
"Refusal to assist, legitimately, to assist the Police from arresting an individual is an offence," he stressed.
According to Ekine, Nigerian citizens have the right to protect their own rights, safety, and that of their families, and if cooperating with the police poses a genuine threat to their well-being, individuals are within their rights to refuse assistance.
Watch here: