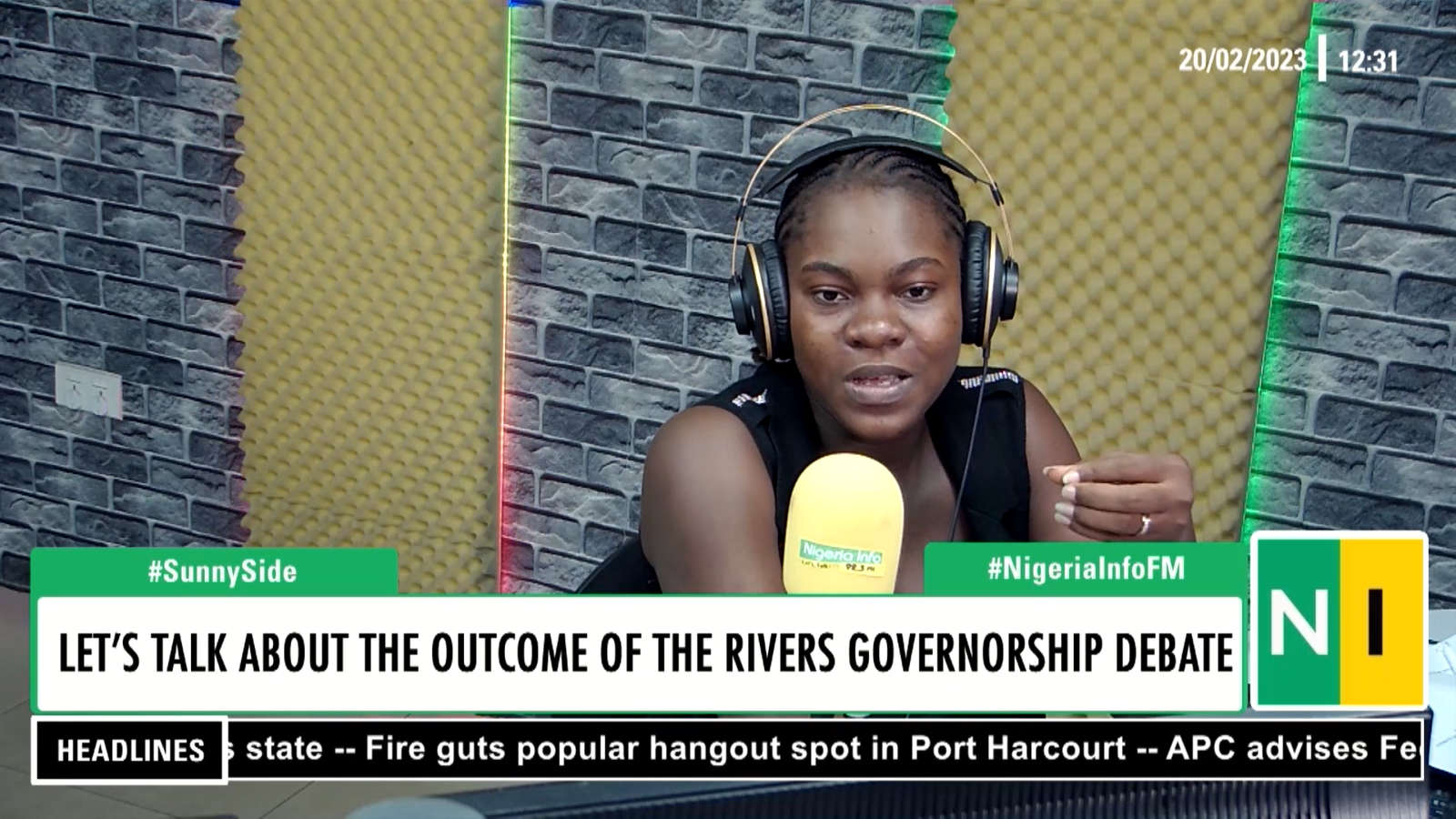 Callers on Nigeria Info's Sunny Side have shared their thoughts on the third edition of the Rivers State Governorship Debate which was held in Port Harcourt on Sunday, February 19, 2023.
Five out of the eighteen governorship candidates in the State were selected through an opinion poll for the debate, though the governorship candidates of Accord Party, Dumo Lulu-Briggs, and the PDP's Sim Fubara did not show up.
On the Sunny Side, Denise Dennis-Worlu asked callers if the outcome of the debate alone, which focused on four key sectors - economy, security, education, and open governance, can influence the decision of who becomes their choice candidate.
One caller said he had two candidates in mind but unfortunately, they were absent. Another posited that a candidate not showing up is not enough for him to change his mind about who to vote for.
The outcome of the debate influenced me deeply, another caller told Denise.
Find out more in the video below: