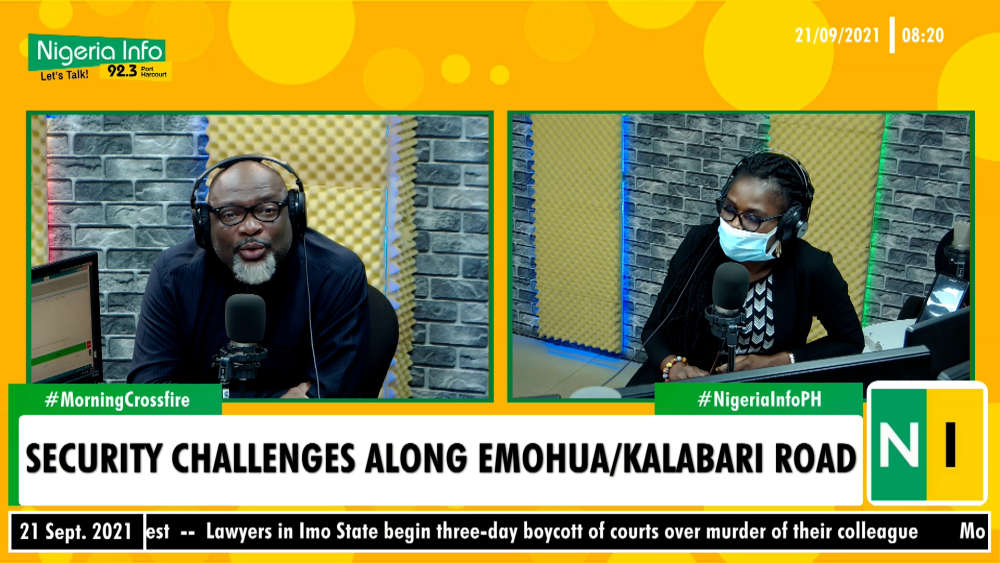 "Most of those who are security agents here are not from this state. They do not have any affinity to this state." - Chidi Llyod

The Chairman of Emohua Local Government Area, Chidi Llyod, has expressed concern over the attitude of security officials in Rivers State.

Dr Llyod who was a guest on Nigeria Info's Morning Crossfire told Enoh Ogbevire that most security officials in Rivers State "have no affinity to the state" and are nonchalant when faced with security challenges that seem overwhelming.

The council boss however noted that local government chairmen of the regions where the Trans-Kalabari Road cuts across are collaborating with the security agencies in order to safeguard the project.
The chairmen met on Monday on the instance of the Emohua Council boss, following the kidnap of an expatriate working on the Trans-Kalabari Road project.

Watch here >>>