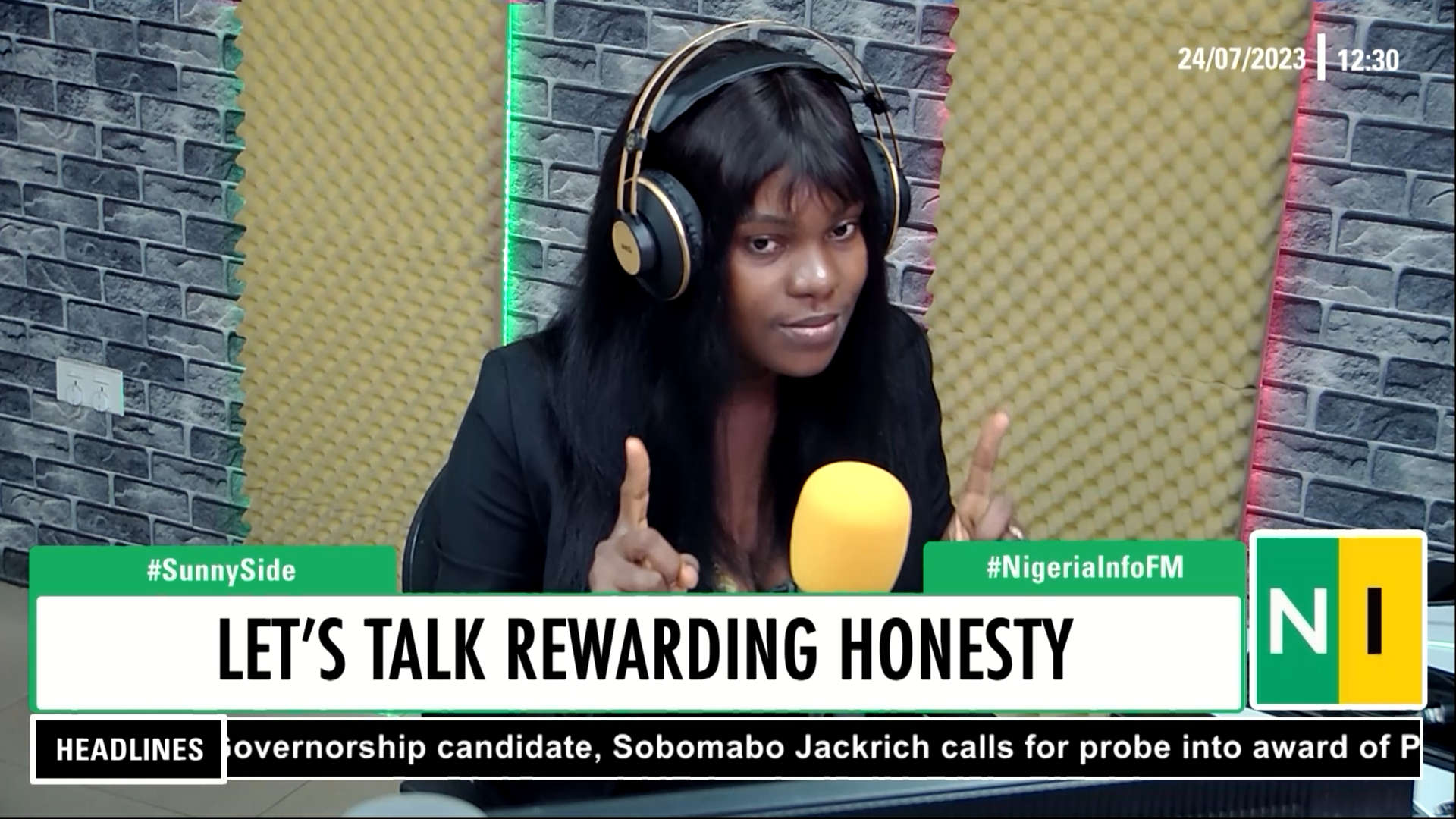 An employee of Eko Hotel in Lagos, Mary Kekwaru, has been commended and rewarded for returning a substantial sum of $70,000 to a customer who had forgotten it in the hotel.
The act has sparked a thoughtful debate about the essence of honesty and whether rewards are necessary to inspire virtuous behavior.
Some argue that virtue should be its own reward, fostering a culture of trust and integrity. Others find motivation in the belief that a higher power observes and rewards righteous actions. On the other hand, there are those who see tangible rewards as essential tools to encourage honesty in society.
On Nigeria Info's Sunny Side, Denise Dennis-Worlu explored the topic with callers offering diverse perspectives on the matter. She posed the question: "Would people still exhibit honesty if there were no rewards?"
One caller passionately argued that the true reward for honesty lies not in material gains but in fostering more honesty within society. He said treating honesty as a virtue in itself is key to nurturing a culture of trust and integrity.
Another caller brought a spiritual perspective into the discussion, suggesting that an unseen force, a supernatural being, observes our actions in secret and ensures that honesty is eventually rewarded.
Taking a pragmatic stance, the third caller supported the idea of offering rewards as a means to encourage and acknowledge honest behavior. She said rewards can motivate others to follow suit and display honesty in their actions.
Watch here: