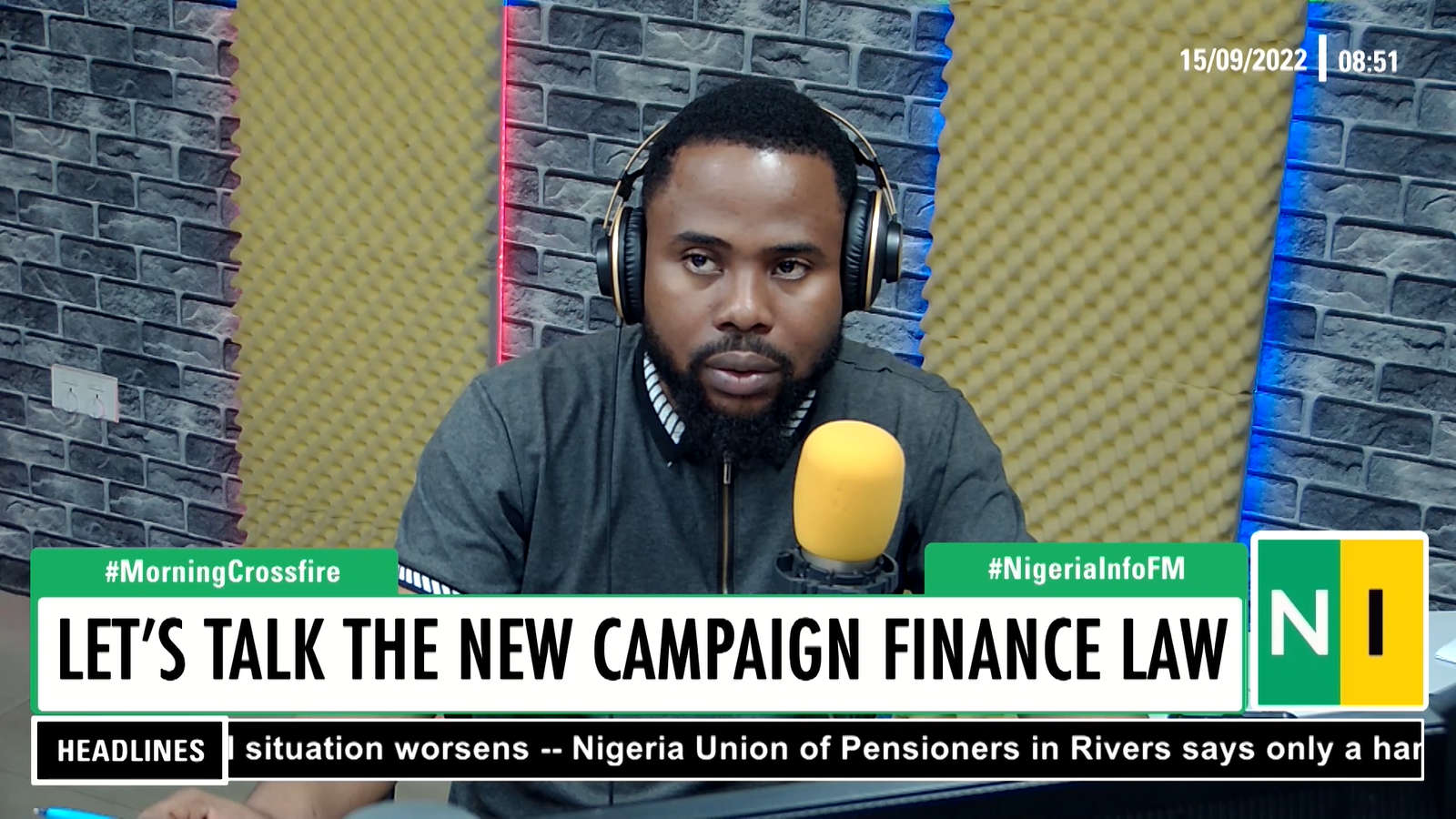 Political parties are setting up campaign councils but the question is where are the funds coming from?
Ifiemi Andrew examined the campaign funding law as stipulated in the amended Electoral Act, asking callers on the Morning Crossfire if they think political parties should have a limit on the money they can spend for campaigns.
A caller wondered why concerns have been raised about political parties going abroad to source funds, while much is not said about persons in power using government money to fund their parties.
Another caller believes the campaign funding law would encourage vote-buying.
Another caller sarcastically spoke in defence of the increment in campaign fund limit. He said during campaigns politicians will need to buy rice and put their images on them to share with people, but the price of rice has increased, so the campaign spending limit should increase.
See video for more >>>