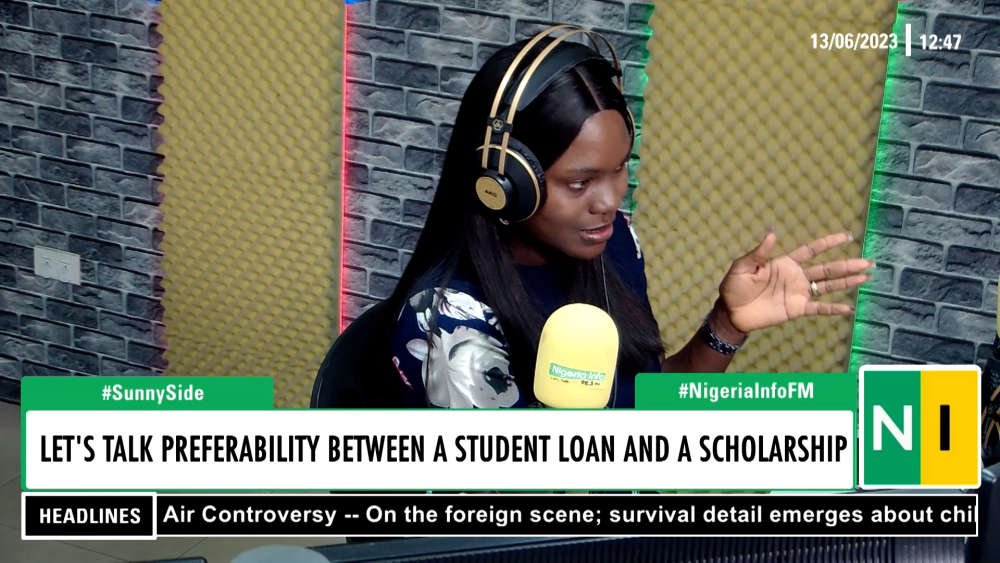 A recent conversation on Nigeria Info's Sunny Side with Denise Dennis-Worlu has highlighted the different perspectives of a cross-section of Nigerians on the recently signed student loan bill.
While some callers expressed support for the bill, others raised concerns about how it would be implemented.
One caller, Enzo, said he is in favour of the bill, but he is concerned about the mindset of some Nigerians. He said that many Nigerians believe that government money is just to be 'chopped' or stolen. He added that this mindset could lead to problems with the repayment of student loans.
"…the Nigerians now they'll give this loan, they just believe this is (an) opportunity to chop government money," he said.
Another caller, Chioma, is hoping that the loans "will be easily accessible to students", especially those from indigent homes, pleading that politicians should not hijack the scheme.
A third caller, Odinmma, believes that President Bola Tinubu "is trying so hard to impress" Nigerians. He said the government should be intentional about creating jobs first.
Watch here: