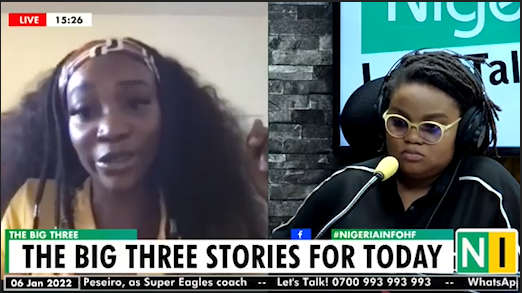 Barely 24 hours after the Lagos State Government cleared five students and five employees of Dowen College of any role in the death of Sylvester Oromoni Junior, his sister, Anabel, insists the family is not aware of a second autopsy report conducted by Lagos State Government.
According to her, Lagos State Government is "trying to mislead Nigerians and create a different narrative."
Annabel added that there may be powers at play as the Lagos State Government seems to be trying so hard to bury the case.
She insists that 'there is no correlation between what happened to Sylvester and the report that alleges he died of Pneumonia.
Remember that the Director of Public Prosecution, Adetutu Oshinusi, in a legal advice to Lagos State Government, said the autopsy and toxicology report on Sylvester's death points to Septicaemia, Lobar Pneumonia with Acute Pyelonephritis, Pyomyositis of the right ankle and Acute Bacteria Pneumonia due to severe Sepsis.