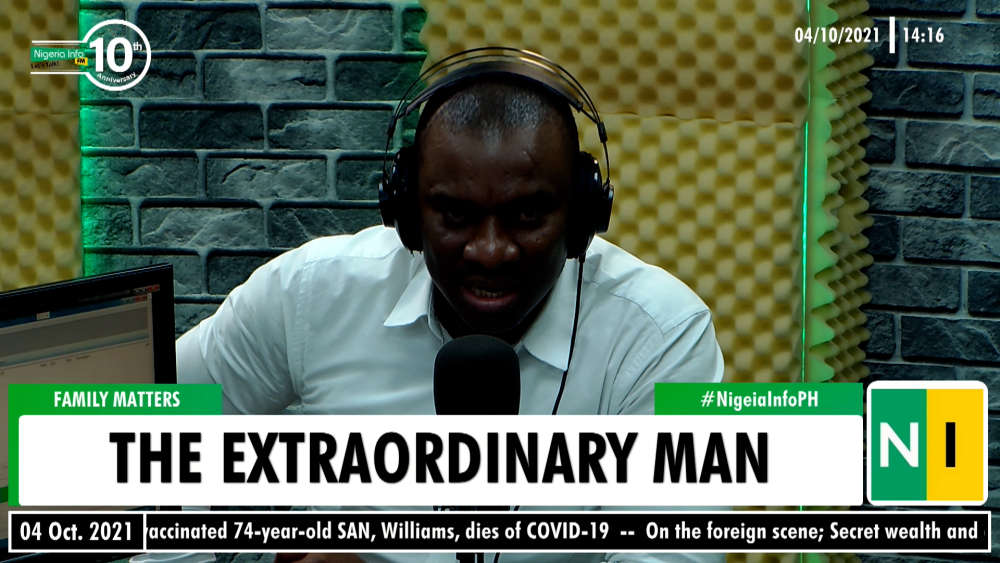 Osiri Wisdom, Senior Pastor, The Wisdom Place, believes that an extraordinary man bounces back after a failure.
An extraordinary man is that man that will not allow his past to define his future.
According to him, one of the ways to bounce back from a setback is to accept that the challenge exists or it happened.
These and many more he shared in his conversation with Gabriella Anyanwu on Family Matters.
Watch here: