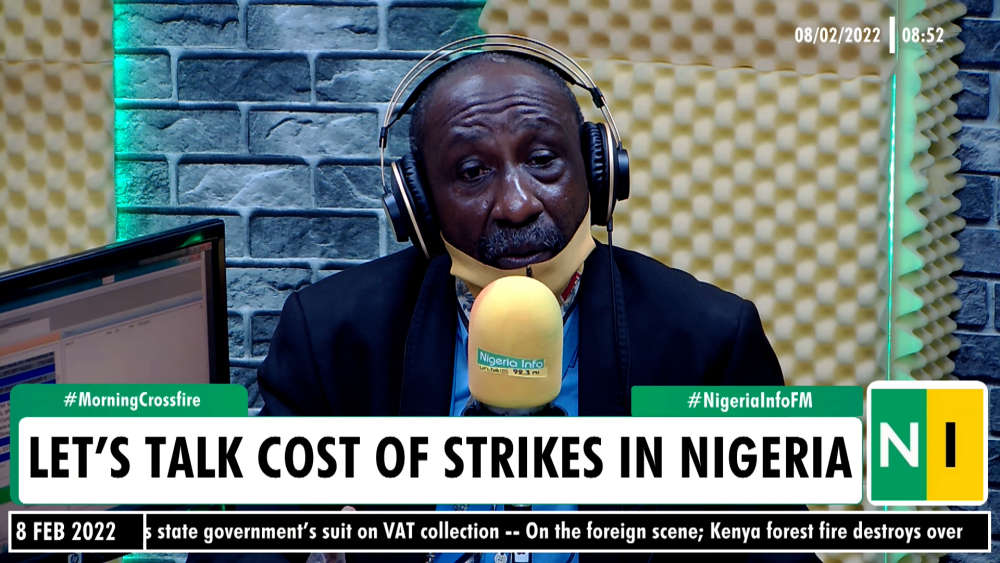 Workers don't believe that if they pipe down and make sacrifices, their sacrifices will lead to visible economic consequences.
This is the view of business analyst and regional editor of Business Day newspaper, Ignatius Chukwu, who had a conversation on Nigeria Info's Morning Crossfire with Enoh Ogbevire, about aviation and academic unions' strike threats, and the cost of incessant strikes in Nigeria.

Mr Chukwu noted that strikes are an offshoot of the ill relationship that exists between employers and employers.

He said even "when the employer is sincerely saying there is no money, the worker has refused to accept" because of the lack of trust employers have for employees in the Nigerian employment space.

Watch him explain here: