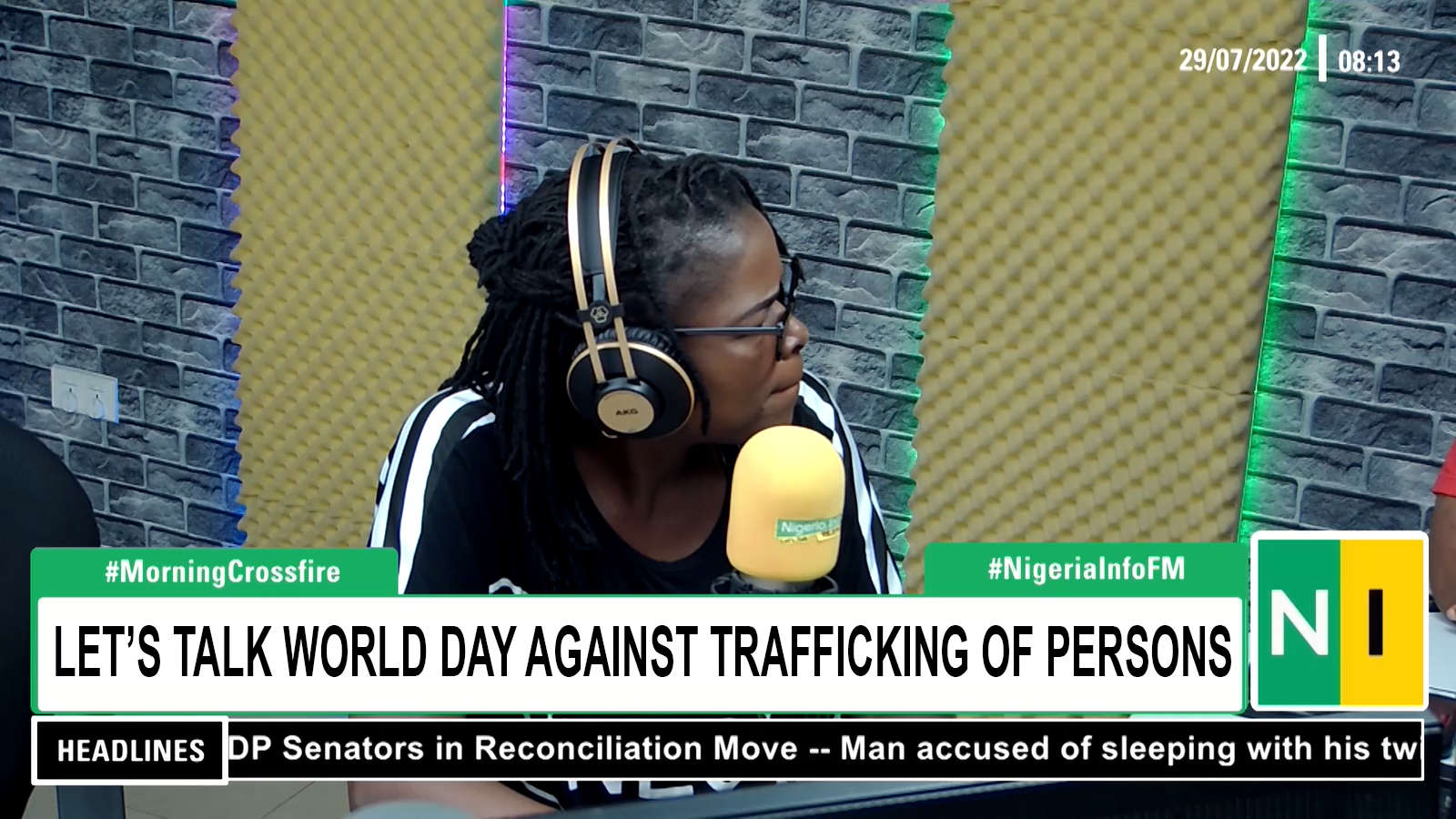 Human Trafficking Survivor
A human trafficking survivor has shared how she was trafficked to Togo from Nigeria for prostitution.
Rita (not real name) told Enoh Ogbevire on Nigeria Info's Morning Crossfire that the trafficker, who is a friend of hers from her community, told her she would get paid work but ended up selling her to a 'madam' who made her have sex with men for about seven months.
She said it was a difficult experience and she felt sorry for herself.
When asked about her attempt to escape, Rita revealed that her 'madam' made her and the other girls take an oath. She said she eventually communicated with her family who contacted the National Agency for the Prohibition of Trafficking in Persons, NAPTIP.
The Rivers State NAPTIP Coordinator, Nwamaka Ikediashi, told Enoh how her organization in partnership with other government agencies brought Rita back to Nigeria.
Watch here >>>