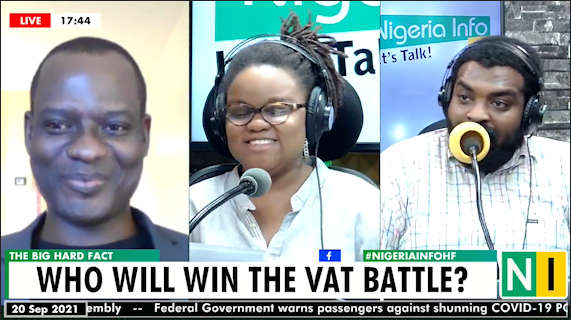 Fiscal Policy Partner and Africa Tax Leader at PwC, Taiwo Oyedele says States will not suddenly become creative if allowed to collect Value Added Tax(VAT) but will instead become aggressive.
Oyedele made this know while speaking on Nigeria Info's Hard Fact.
Reacting to Oyedele's position, Policy Analysts, Chief Andy Obuoforibo insists that the argument of if states will be fiscally responsible does not hold water as "there is no tier of government that has been fiscally accountable or responsible."
Watch the video below>>>>