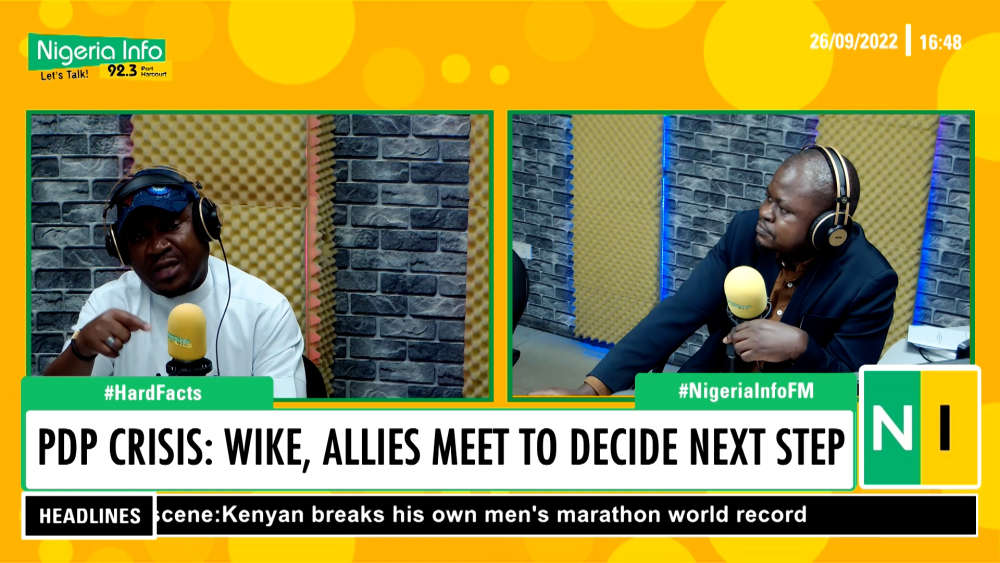 A stalwart of the People's Democratic Party, PDP, Rivers State, Hon. Samuel Nwanosike has joined calls for the resignation of Senator Iyorchia Ayu.
The Ikwerre Local Government Chairman stressed that Senator Ayu should keep to his word and resign his position as the National Chairman of the party.
Hon. Nwanosike who is a staunch loyalist of Rivers State Governor, Nyesom Wike made the call when he featured as a guest on Nigeria Info's Hard Facts.
This comes as allies of Governor Wike have insisted that Senator Ayu must vacate his position to allow for fairness to the South-South.
Hon Nwanosike also accused the PDP Presidential candidate, Atiku Abubakar of being complicit in the continued stay of Senator Ayu as PDP National Chairman.
"A man that said he is a unifier told our leaders in London that Ayu has to go and now, two days to the campaign, he is telling us about a constitution that he has bridged himself." He said.
Atiku had earlier said Ayu's resignation must be done in accordance with the party's constitution, rules, regulations and practice.
Hon Nwanosike said the victory of the PDP come 2023 presidential election depends on the capacity of the party's presidential candidate to unify the party.
See video: