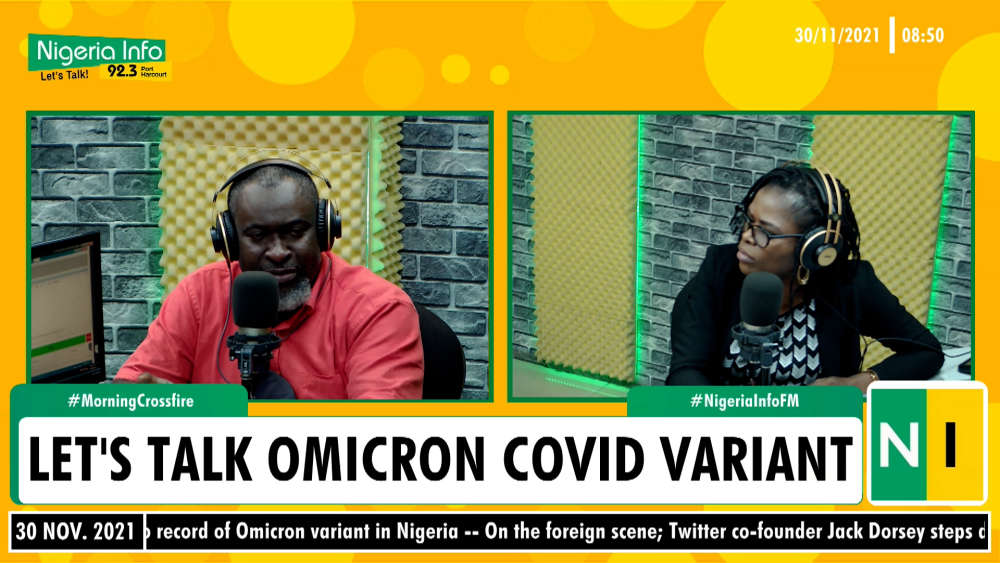 Occupational health physician, Dr Nsikak Ntia, has advised the Nigerian government against being distracted by Omicron, but to be focused on increasing the number of persons vaccinated against COVID-19.
He said Omicron may distract the country from an already "brewing wave" of existing variants of the coronavirus.
Dr Ntia who was a guest on Nigeria Info's Morning Crossfire decried the fact that Nigeria is playing "catch-up" with the vaccination exercise, adding that it is "unbelievable" that the statistics of vaccinated persons are still in the single digits.
Watch here: