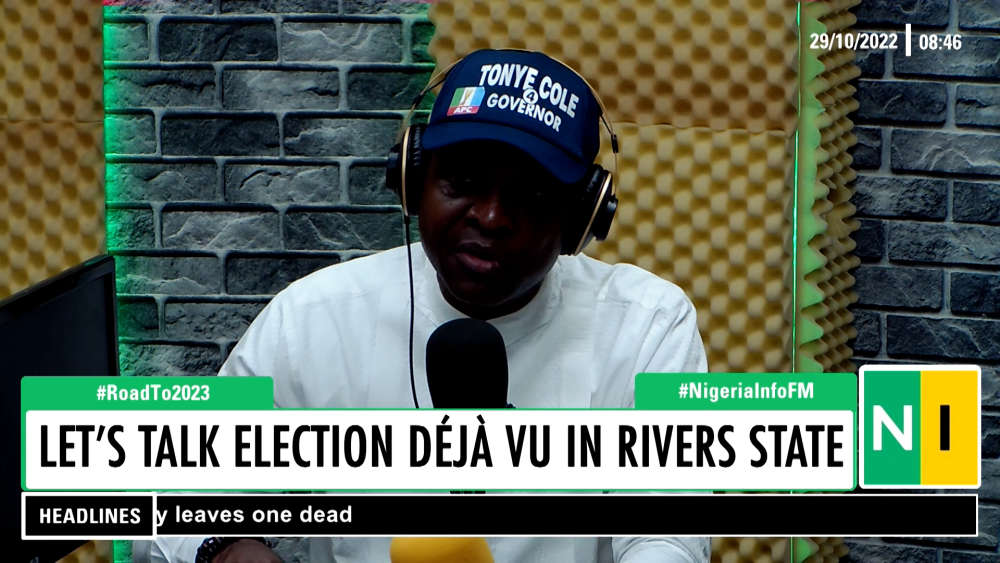 We Will Be On The Ballot - Tonye Cole
APC governorship candidate in Rivers State, Tonye Cole, has expressed confidence that his party will participate in the 2023 elections in the state, despite the court judgment nullifying the party's state primaries.
Mr Cole, who was a guest on Nigeria Info's Road to 2023, told Sam Chinedu that his party has learnt lessons and did all it could to avert a repeat of 2019 when it was exempted from the state elections.
"The fact that you're seeing this case today is because we learnt a lesson. We knew that this case was going to happen. Everything was staged towards it," he said.
He said the "kangaroo issue" of 2019 was not repeated in the latest court case and the party's defence was properly presented.
Watch here: