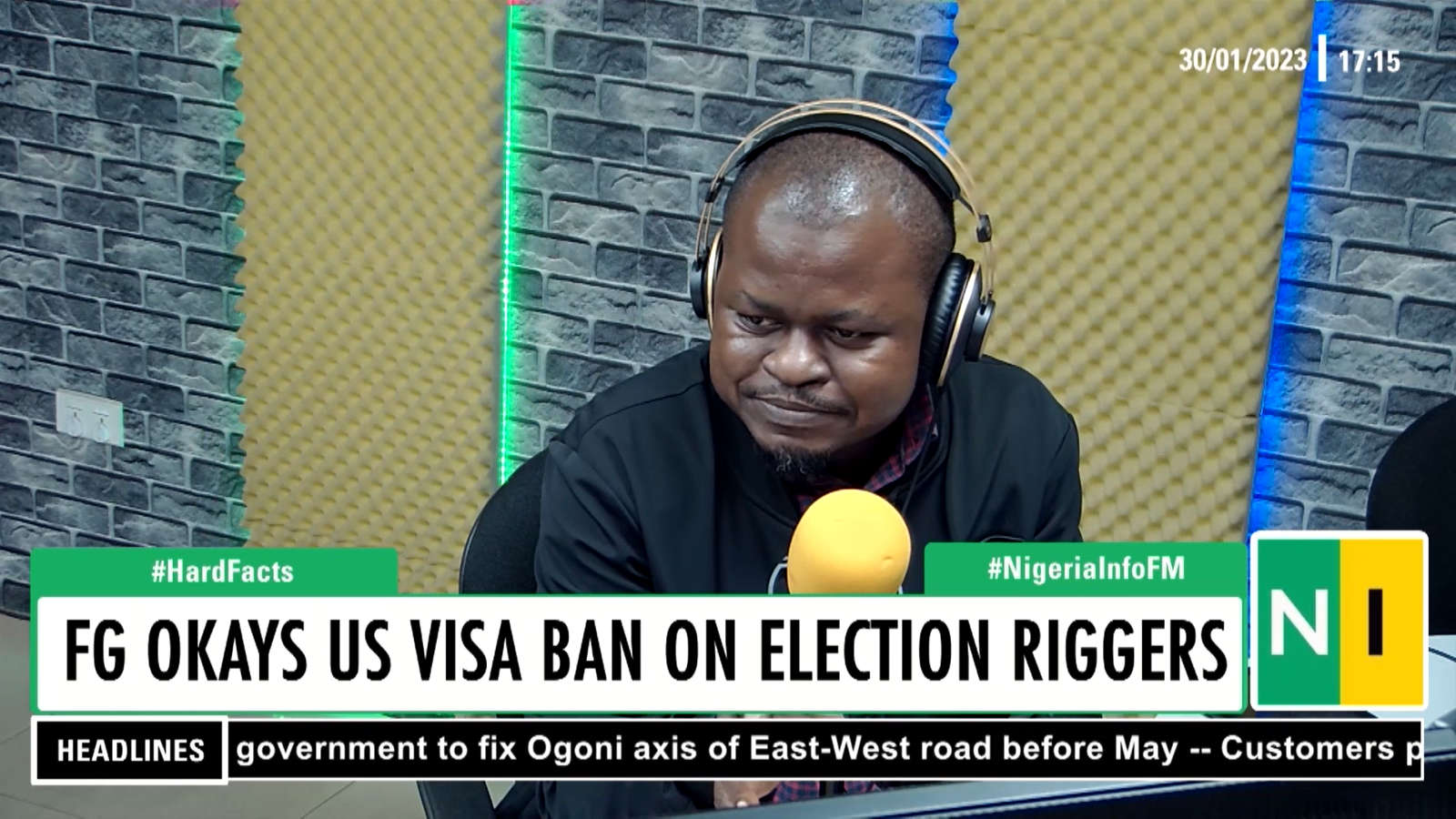 The Minister of Information and Culture, Lai Mohammed, on Monday at an event in Abuja said any action taken against anyone who undermines the nation's democracy is right and justified.
This followed the US State Department's announcement of visa restrictions on Nigerians it says have undermined the democratic process in recent elections. The US Secretary of State, Antony Blinken, had in a statement said neither the individuals who were not named nor some of their family members would be suitable for US visas.
But how did this come across to Nigerians?
A caller on Nigeria Info's Hard Facts told Dayo Elusakin that the visa ban will be of no effect, saying there are other countries that are options for such persons to travel to.
"It's just the braggado…or they still think it can impact the average Nigerian leader, but honestly the average Nigerian leader like I said there are many other places they can go to. What do they need to go to the US for?" he asked.

Watch more reactions in the video below: