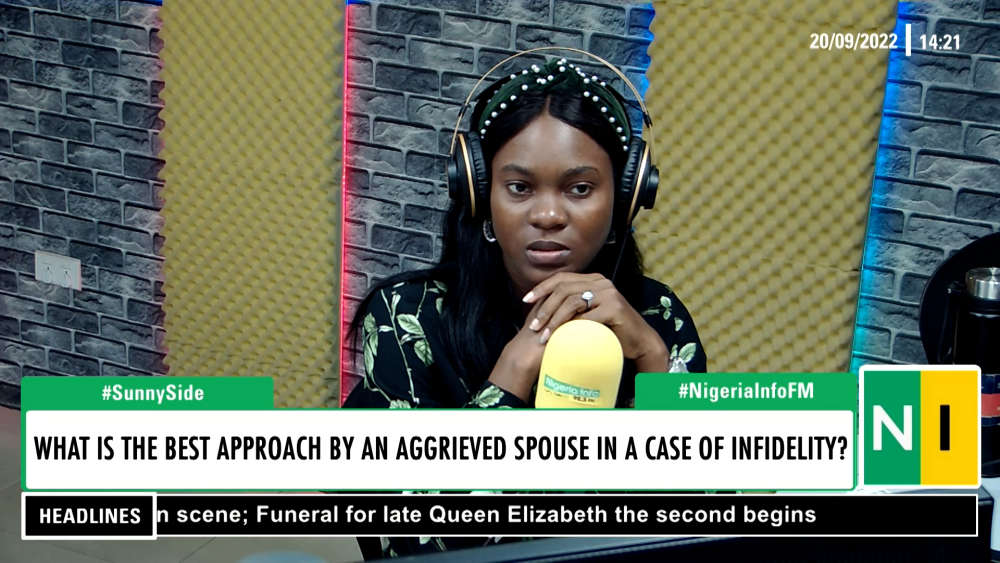 An online story of a woman who got into an accident while chasing her husband over an alleged side chic has got many Nigerians revisiting the conversation on cheating spouses.
Sharing a personal experience on Nigeria Info's Sunnyside, a caller who chooses to remain anonymous recounts how she handled a similar situation.
She tells Denise Dennis Worlu, that women have many lessons to learn from the unfortunate incident.
See video: