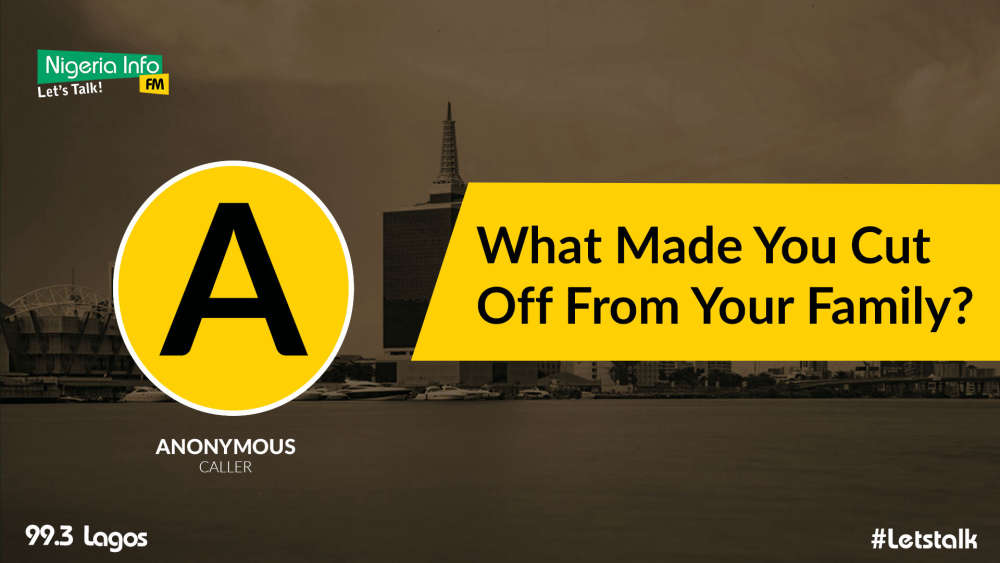 Cutting ties with family members is one hard decision we may face in life because we are conditioned to believe that terminating relationships with "family" is morally and inherently wrong. 
This anonymous caller who spoke to Sandra Ezekwesili on Nigeria Info's Hard Fact said he cut ties with his older brother because he refused to visit their father.
He said the father has been sick with stroke for over a year.
'It's annoying that he has been travelling to the same town where our father lives ' the anonymous caller said.
The caller also revealed that his brother is not remorseful and has also not offered any reason for his action, hence his decision to cut him off.