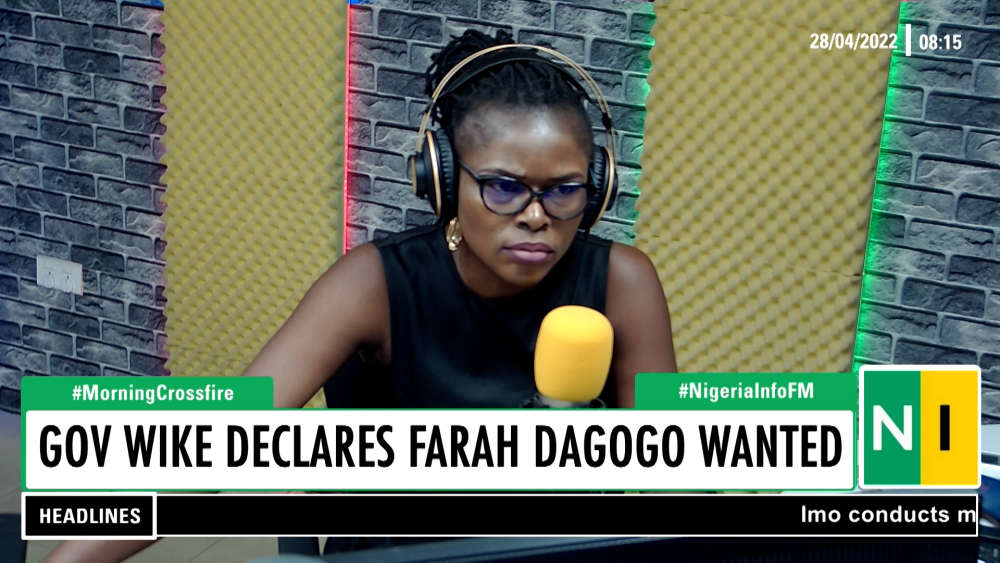 Federal lawmaker and PDP governorship aspirant in Rivers State, Farah Dagogo, has been arrested after the Rivers State governor declared him wanted for allegedly hiring cultists to disrupt the PDP State and National Assembly screening in Port Harcourt.
Questions have however been raised about the legality of both the declaration and the arrest.
A lawyer, Henry Ekine, tells Enoh Ogbevire on the Morning Crossfire, that he is not aware of any law that gives a governor the power to declare a person wanted.
He adds that a governor can make such a declaration "on impunity or some self assertion."
On who can declare a person wanted, Ekine says the law allows for security agencies to declare a person wanted through a court application for a warrant of the arrest of a person who may have allegedly committed an offence.
He adds that the declaration can be made if the alleged offender "has not turned up, is evading arrest, refusing arrest or is on the run".
Watch his explanation in the video >>>