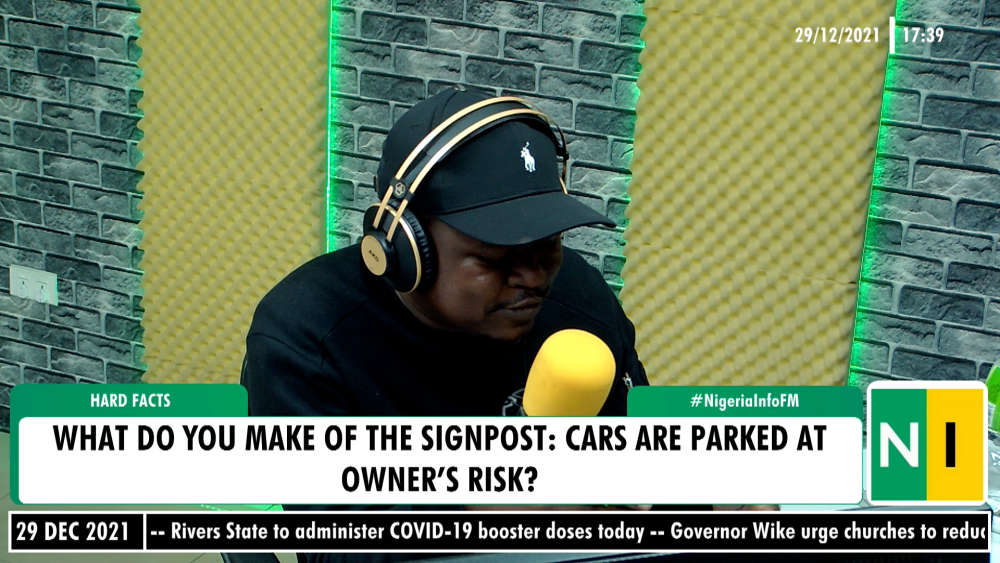 This is one question that remains controversial, especially for vehicle owners who have either had their cars stolen or broken into after they parked them at the parking lot and proceeded to conduct transactions in certain establishments.
Some of these establishments have exonerated themselves from such situations by placing a visible signpost with the caveat 'CARS PARKED AT OWNER'S RISK' at the parking lot they provide for their customers and clients.

It is to this effect that Dayo Elusakin decides to ask callers on Hard Facts what they make of the 'CARS PARKED AT OWNER'S RISK' caveat.

He takes on a caller who believes businesses and establishments are not responsible for the vehicles parked at their parking lots.

Watch here