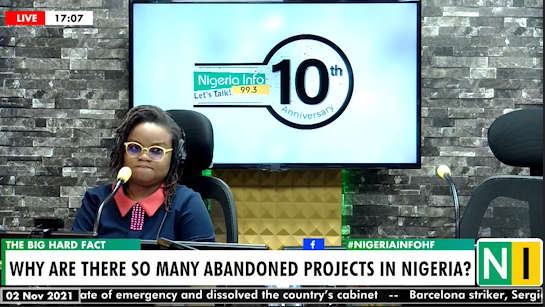 Lack of citizen participation and citizen inclusion in governance, are major factors behind abandoned projects across the country.
This is the position of head of Tracka NG, Ilevbaoje Uadamen.
Uadamen, while speaking on Nigeria Info's Hard Facts, insists that if citizens become active in questioning their elected representatives, it will help solve issues of abandoned projects.
According to him, citizens will certainly follow up projects to the final conclusion if they are aware of the funds budgeted for such projects.
Uadamen also called on "politicians to stop acting like they are spending their personal funds on government projects."