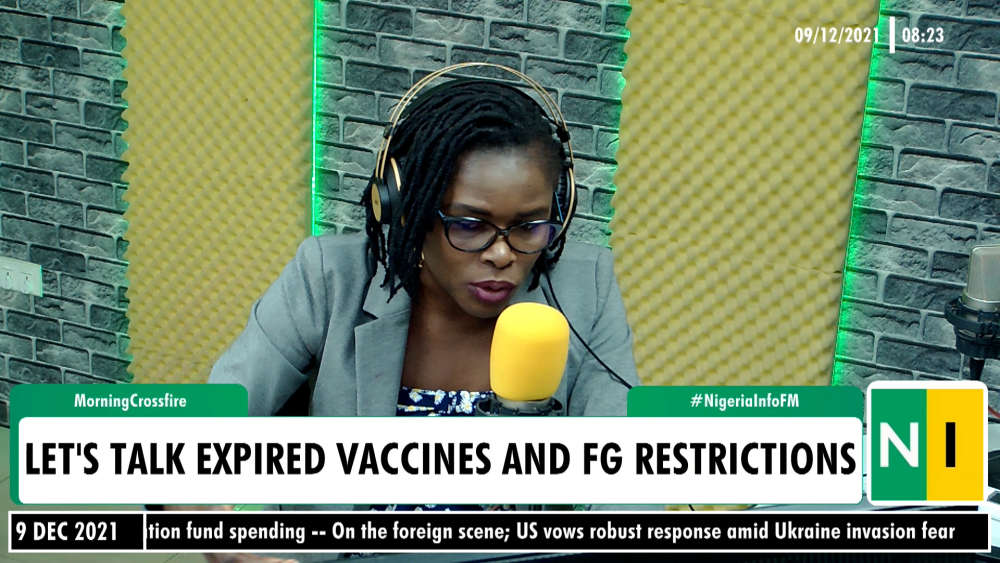 Public Affairs Analyst, Achike Chude, has called on state governments to intensify efforts to get residents vaccinated, in order to prevent wastage of the Covid-19 vaccines.
This is following a report by UK news agency, Reuters, that over one million doses of coronavirus vaccines were expired in Nigeria last month.

Mr Chude who was a guest on Nigeria Info's Morning Crossfire also blamed the government for not getting its priorities right and for not being sincere in its budget for healthcare and healthcare infrastructure.

Watch below >>>