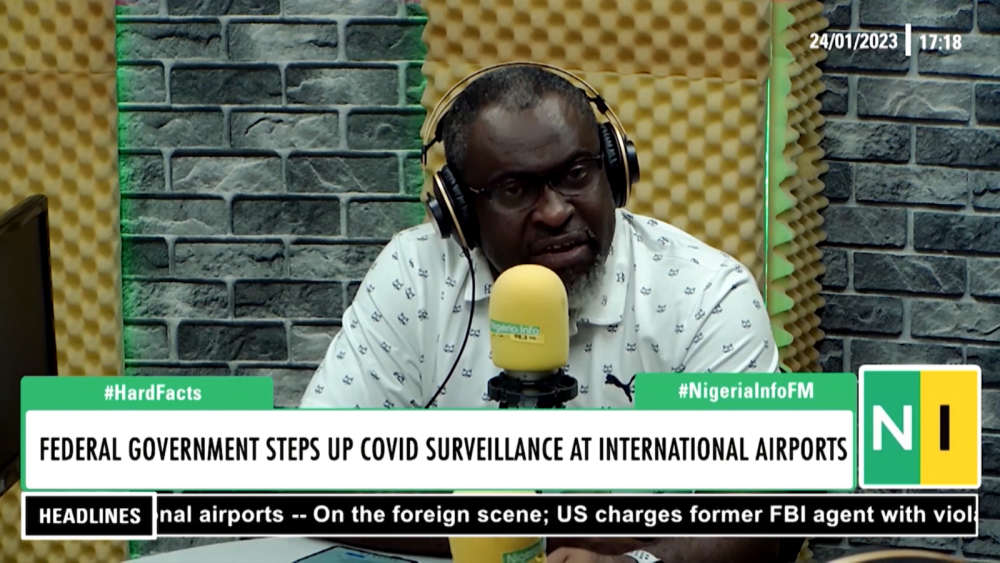 The federal government has stepped up COVID surveillance for international travellers months after withdrawing travel protocols.
This follows rising concerns in some countries across the world that have issued new measures due to rising cases of the disease, especially among travellers from China. The Nigerian government has also issued guidelines like vaccination status checks and possible vaccination at the airports for international travellers.
This reinstated travel protocol informed the conversation on Nigeria Info's Hard Facts with Dayo Elusakin, who wondered why the last has not been heard of the disease.
Responding to this, public health physician, Dr Nsikak Ntia, who was a guest on the programme, noted that the disease would not go away, but has become like other existing diseases.
"…it is not really meant to go away," he said.
He however added that fear associated with the disease during its inception will not return:
"The paranoia won't come back and that's a big, big, big factor… a lot of the actions that were taken, both on the personal, on the individual, the collective level, and societal and even national level was driven globally, frankly, by fear. And sometimes you need fear to get alignment and get mass action."
Watch more from the conversation in the video below: